For many people, music serves as a wonderful outlet. It gives us a way to express ourselves and connect with others in a creative way. Olympian singer/songwriter LaVon Hardison has always been deeply connected to music and has felt it has brought her closer to community and the world around her.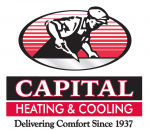 LaVon grew up surrounded by all kinds of music. Her father collected 78s, so throughout her childhood she was exposed to amazing musical talents like Nat King Cole, Barbara Striessand, and Neil Diamond. "My dad was very much into music and had to find the perfect sound system," LaVon recalls. They also often watched musicals as a family, and LaVon would become very invested in the scenes because of the beautiful music. She wanted to learn as much as possible and find opportunities to engage more in music in her own life.
During her youth, LaVon regularly attended a Baptist church, and music was a very big part of that experience. "My first kind of music teacher was Rose Holland, the choir director," LaVon says. "That was where I first started singing publicly." LaVon feels very fortunate to also have had such great music programs, especially in school. At school, she had a chance to participate in musical theatre for herself both through in-school and after school programs. "I loved it," she shares. "I was so fortunate that I had music teachers who saw that spark in me and that it was something that got me excited."
One of the most influential teachers LaVon had was her high school music teacher Noreen Diamond. "I used to go hang out with her instead of going to my last class," LaVon says. "She would play music for me and do voice lessons." The day Noreen introduced LaVon to Strovinsky made a huge impact on her. "It rocked my world," she shares. "I will never forget that." From then forward, she began to listen to more classical music and pull sounds from this genre. She joined the state choir and felt it was hugely important for her growth as a singer.
After LaVon graduated, she continued doing choir work through the Boston Lyric Opera. She was still very interested in jazz during this time, so she started exploring local places where she could hear music. This wasn't hard considering she was living across the street from Berklee College of Music. "I met a piano player from Japan named Yuki Arumasa," LaVon recalls. "We formed a trio with a bass player named Kengo Nakamura." They began to play locally at restaurants, with LaVon still participating in local theatre all the while.
A few years later, LaVon met her husband Scott and they moved to Olympia for his job. For the first part of her time in the Pacific Northwest, she didn't sing at all. Forming new connections musically in a new place can be challenging, but before long, LaVon became involved at a local church and was approached by the minister about singing in the choir. This got the ball rolling for her to begin putting herself out there again. "Olympia's music scene is just lovely," she says. "The Olympia music folks are generous and wonderful."
It was here in Olympia that LaVon met Vince Brown, who is still the longest musical relationship she has had. Her husband Scott has been working at the radio station KAOS 89.3FM for the last 20 years, and both LaVon and Vince had little shows that were featured on the station. They got to talking and discovered and shared love of jazz music. "He has been a musical fixture in town for a long time," LaVon says. "He said we should make some music, so that's what we did." Today they still work on jazz and swing projects together under the name Red and Ruby, and plan to continue to work on new pieces in the years to come.
LaVon's music has given her the chance to meet many wonderful artists and to even travel. Over the years, she has worked on many different songs and projects with incredibly talented musicians, which has been one of her favorite aspects of creating music. "You always have this nice memory with someone of this beautiful thing you created together," she says. "When you see them again you still have this connection, and that's the beauty of music." LaVon has been influenced the most by her peers and feels that the sharing music with others is the only way to truly bring its magic to life.
"I think that everything exists in community," shares LaVon. "No one is self-made. There is always someone that influenced you, corrected you, support you, or inspired you." LaVon is very grateful for the people in her life that helped make her the singer and songwriter she is today. Being able to spread her music to others and touch them with it has been a powerful aspect of music. She has also found it to be a wonderful way to connect with the world in a spiritual way. "It is more than playing music," she shares. "It becomes prayer and is something greater and something beautiful."
Music keeps people tied to one another and allows them to create, share, and experience something beautiful together. LaVon has found music to be an impactful and important part of her life, and she can't wait to bring more of her music to the community. To stay apprised of future tours and current music, be sure to follow her on Facebook and Instagram.