Art is an amazing tool for expressing or capturing things in life. For many, it serves as a wonderful outlet and connects us to each other. Thurston County artist Darcy Goedecke has found ways to use her art to bring joy to people and hopes to inspire happiness with her whimsical animal paintings.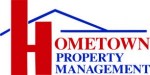 Darcy grew up in Edmonds, Washington and moved to Thurston County in 2005 to go to the Evergreen State College on a photography scholarship. As a freshman she could not get into the photography program, so she began taking courses on painting. "I just kept painting," she says. Darcy was inspired so much by the wonderful professors at Evergreen that photography became a hobby and painting was her new focus.
Darcy's art today is comprised primarily of oil, watercolor and digital paintings that employ bright colors with whimsical animals at the center. Her art wasn't always this way, though. "Before I started painting animals, I had been doing a lot of deep, moody work," Darcy recalls. It wasn't until her junior year in college when she took a course with Shaun Ferris that she switched gears to more lighthearted artwork. The course inspired her to paint things just for fun, which resulted in a 5-foot-tall acrylic painting of a chicken called "The Badass Chick." "Everybody loved it," says Darcy.
Years later Darcy featured her artwork at Splash Gallery, where she put up all of her original work, including "The Badass Chick." Once again, this bright painting of a baby chicken was a huge hit amongst gallery viewers. "I think people were tuning into the joy and fun I had painting it, so I stopped being so serious and started painting more animals," she says. Being a lover of animals, this switch made perfect sense for Darcy. "I love their spirit and essence," she shares. A common theme in her work is realistically painted animals wearing floral crowns, which was born out of the first oil painting she did of her dog Luna. Since then, Darcy has used this as a way to create more joy, color and fun in her pieces.
Darcy works full-time as an artist and has a variety of projects that she does. She usually takes commissions for work, but at this time has put those on hold because she is working on creating her very own oracle deck. The project is called "Wonder" and will feature 50 uniquely designed digital paintings of animals with positive words. "The way I use oracle decks is to ask for guidance of what I need most in the moment and pull a card," Darcy explains. "I read the meaning and find encouragement." Her hope is to either have the deck published or to print it herself within the next year. You can get on the waitlist to reserve your deck today.
Darcy is deeply passionate about creating positivity in life and wants to help others find ways to live happier, fuller lives. After struggling with depression and anxiety for most of her life, Darcy felt alone. As an adult, though, she looked around and realized she wasn't the only one fighting this battle. "I realized that everybody has this internal struggle," she recalls. She began to write self-help articles as part of her blog to reflect on these struggles and offer methods for overcoming such tough obstacles. Her goal is to help people recognize that our thoughts can be molded and changed to create a happier space to exist in. "We create our own realities with the way that we think and our outlooks manifest based on that," Darcy explains. "You can change the way you look at something to change the way you feel about it." This idea has been hugely empowering and influential in Darcy's life, and she wants to share these techniques with others to help them become happier too.
One of the ways Darcy likes to stay connected with herself and create more peace in her life is through meditation. "I grew up with meditation and have always done it more freestyle, though I recently started doing it in a more structured way," she says. Recently, she went to a silent retreat at the Northwest Vipassana Center in Onalaska, which helped reinforce some amazing ways to center the mind and be in tune with the body. For her, this practice was a great way to reset and reconnect with herself, and she highly recommends trying out a meditation program to achieve this in your own life.
Darcy feels grateful to have such supportive friends and family. Her partner Loren was hugely influential in helping her start working as an artist. "He made the whole thing possible," she says. "We were both changing jobs and he felt like that was an opportunity for me to try doing my art full time." Since 2015, Darcy has been able to live her dream and work as an artist, which has given her immense freedom to pursue her passions. She is so grateful to the people in her life that have supported her along the way.
Darcy is bringing much-needed joy to life with her whimsical work and compassionate writing. Through kind, creative, and connected people like Darcy, our world grows brighter. If you want to learn more about her work or mindfulness techniques, you can sign up for her newsletter. Be sure to follow her on Facebook and Instagram to see her latest work!