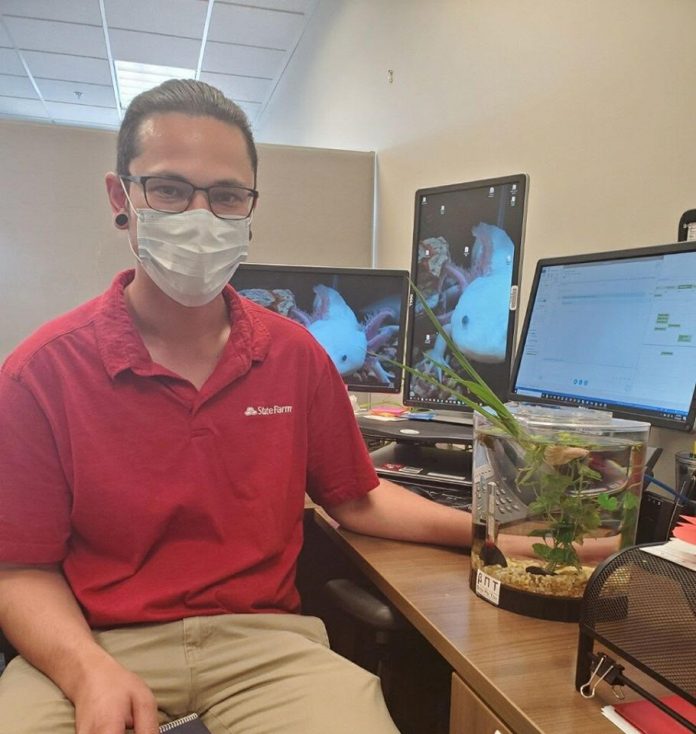 Melanie Bakala, owner of Melanie Bakala State Farm Insurance in Lacey and Shelton, has been giving back to organizations in Thurston and Mason counties for over eight years with her Community Bucks program.
"Every time someone comes in to our office to ask us to support an organization or a team, we always try to give what we can, but I found myself wanting to do more," Melanie explains. "That's how the Community Bucks program really started."
This is how it works. Every month, Melanie chooses a community organization to be the beneficiary of that month's collections. Once an organization has been selected, they let their fans and supporters know that if they call one of Melanie's two offices and request a quote for auto, home, renters or life insurance, Melanie will add $25 to the month's collection. They often use their social media platforms to get the word out. Melanie also promotes the campaign on her social media pages for both the Shelton and Lacey offices.
There is no obligation for the quote requester to buy the policy once the quote has been issued. Recent beneficiaries include Homes First, Adopt-a-Pet Shelton, and the Olympia Downtown Alliance's Broken Window Fund.
Melanie has recently expanded the Community Bucks program by giving her employees $100 to donate to a local organization dear to their heart. She wanted to let her employees give directly to causes that matter to them. She supports that donation with additional $25 donations when anyone calls requesting a quote and mentioning that they'd like to support that organization. Recent examples include Jake from the Lacey office donating his $100 to The Pet Works Olympia to help repair their windows damaged by vandalism, and Shelton office Service Manager Rene choosing The Saints' Pantry Food Bank.
To find out which organizations Melanie and her team are supporting this month, call the Shelton office at 360-426-2428 or follow them on Facebook. For the Lacey office, call 360-972-7905 or follow them on Facebook.  Note that the Community Bucks program is unique to Melanie Bakala's State Farm offices.  To learn more about Melanie Bakala State Farm,  visit her Lacey website or Shelton website.
Sponsored