A new year and a new decade! 2020 sounds like something out of a sci-fi film. While we may not have flying cars, transporters or $20 Pepsi (thankfully!), there are definitely a lot of cool things to check out right in your backyard! Why not make 2020 the year of trying something new to you? Check out this list of 20 things to do in Olympia and throughout Thurston County in 2020, then make your bucket list and get to crossing things off in the next 12 months.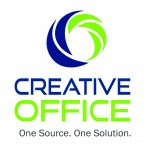 #1 – Try Batdorf & Bronson Coffee Roasters new steeped coffee. As everyone cuts down on plastic, this is a great, eco-friendly way to have to-go coffee anytime! Making its debut in 2019, you may not have tried it yet, so put it on your list for 2020.
#2 – Check out the new Yelm Branch of the Boys and Girls Clubs of Thurston County. It's a great place for your kids to have fun, make new friends and be set up for success.
#3 – Head to the NW Pirate Festival in Lacey. 2019 was it's first year, so if you missed it, be sure to put it on the calendar for July 11-12, 2020. It's more fun than a barrel of swash-buckling monkeys! Learn more by following the Northwest Pirate Festival Facebook page.
#4 – Have something sweet from Honeycuspe.This new food truck is taking Olympia by storm and should definitely be on your 2020 "to do" list. They make sweet and savory artisan waffle dishes that are to die for.
#5 – Take care of yourself with a visit to Capital Medical Center for a 3D Mammography with their new machine. It might be the most important thing you do all year.
#6 – Haven't been to a tasting at Sandstone Distillery? Make 2020 the year you do that, especially since they have a new gin.
#7 – Stop in to the new Schwartz's location in Downtown Olympia. Since it opened mid-2019 you might have missed it, but you will want to fix that oversight in 2020.
#8 – Head out to Yelm and try the Masonry Cafe. This bakery may not be new, but if don't go to Yelm much, it's a great reason to change that this year. Their handcrafted food is baked fresh daily and will not disappoint.
#9 – Up your craft with visits to the Lacey MakerSpace. Opened in 2019 after two years of development, the Lacey MakerSpace has table saws, welding stations, 3D printers and more: all waiting for you. Make 2020 the year you learn a new craft, or fine tune your current one.
#10 – Figure out the clues at Exit Puzzles. This escape room in Olympia is a great place to go when the gloomy half of 2020 has you down. They have two different rooms with different games, so try them both!
#11 – Tour Black Dawg Farm and Sanctuary in Rainier. You may not have ever travelled to this non-profit animal sanctuary before, but once you do, you are sure to want to come back and volunteer. It's extraordinary. Have a kid who loves animals? Check out their animal classes as an added new thing for 2020!
#12 – Find yourself at Monarch Sculpture Park. This gem is well worth the drive in 2020. Open dawn to dusk and leashed pets welcomed, this amazing sculpture garden is the perfect place to walk, sit and read, or even paint.
#13 – Give your taste buds a treat at the Nisqually Valley BBQ Rally in Yelm. 2019 was their first year, so you may have missed it! If you did, be sure to mark your calendar for July 18, 2020. If you like barbecue, this should be at the top of your bucket list.
#14 – Step back in time with a drive to Skyline Drive-In Theater. There is nothing like going to a drive-in movie, and it's getting harder and harder to find. Thankfully, we have one just a step outside Thurston County in Shelton. It's a great plan for your summer 2020.
#15 – Visit Lael's Moon Garden in Rochester. If you are looking for unique or strange plants, or some lovely inspiration, you should make a trip to this garden your first item on your spring 2020 bucket list. This is the type of place that once you go, you say "I wish I had come sooner!"
#16 – Feel the need for speed at Rusty Wallace Racing Experience. If your looking for something you haven't done before that will get your adrenaline going, check this place out! They are the largest racing school in the country and they have all kinds of driving packages waiting for you to check "drive a race car" off your bucket list in 2020.
#17 – Splash around on the new Splash Pad and Playground in Yelmthat opened late Summer 2019. If you missed it last year, you have plenty of summer coming your way to enjoy it in 2020!
#18 – Try the new Cynara Restaurant & Lounge. The owners of Iron Rabbit Restaurant & Bar are opening a new restaurant, Cynara Restaurant & Lounge, in June 2020. It will be located at Columbia Street Northwest and A Avenue Northwest, in the new Harbor Heights complex.
#19 – Dine at The Park Side Cafe, Olympia's first rooftop restaurant, which opened in 2019. It has beautiful views of Mount Rainier and the Olympic Mountains. This vegan restaurant serves up locally-sourced plant-based meals for breakfast and lunch. As soon as the weather warms up, it's going to be a great place to eat in 2020!
#20 – Have a chocolate tasting at Aunt Kate's Chocolates. Located in Tenino, this amazing chocolate shop has tastings! What could be better? How about locally made chocolate with local flavors, such as their Scatter Creek Wine Truffles? We are sure you will want to add a visit to Aunt Kate's to your 2020 bucket list.