At their first meeting, Little Seanesey was nervous about meeting Haley, her Big. She wasn't sure about spending time with someone she didn't know and hoped she would like the volunteer match set up through Big Brothers Big Sisters of Southwest Washington (BBBSSWWA). But as they started talking, they discovered a unique and wildly improbable common ground: both had a pet crawfish. That broke the ice and the two have been strongly connected ever since.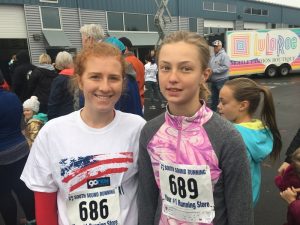 Such stories (minus the crawfish part) are common at BBBSSWWA, where relationships between Bigs and Littles often last well beyond the one-year minimum commitment. Want to make an impact in your life and the life of a youth? January is National Mentoring Month, which is a great time to apply to become a mentor, said Moriah Candler, community based program director for Big Brothers Big Sisters of Southwest Washington. She oversees current matches among adults and children 5- to 18-years-old who spend time together doing activities like hiking or exploring downtown Olympia
"If people are at a point in their lives where they want to make an impact by spending some time with youth, this is a great opportunity to do that," she continued. Volunteer Bigs are expected to meet with their Littles between two to four times a month for several hours. More importantly, volunteers need to be sure they have the ability to bring another person into their lives and to be responsible for the life-changing effect they can have.
That impact often shows up in small ways. One mother gave the example of her son who loved to sleep in on weekends and laze around the house but on the day his mentor was scheduled to visit, he woke up at 7:30 a.m. and was dressed and waiting by the door half an hour early. "That's how I knew he was very excited about his mentor," she explained.
Another pair continued their connection after the Little graduated from high school, meeting and talking regularly. "The impact the volunteers make is so far-reaching," Candler shared. "Beyond just meeting a couple of times here and there for the short term,"
Families don't have to meet any income criteria to enroll their child with BBBSSWWA, she notes. "One of the special things about our program is that there aren't any income requirements. People from all different income brackets could use some help and somebody to care about them. It's really on a case by case basis." The most important factor is that the youth want to be part of the program and want to have a mentor.
It's also important that families are a good fit so they can serve effectively as partners to mentors and provide safety and oversight. "The parent/guardian is a really big part of the safety component," said Candler.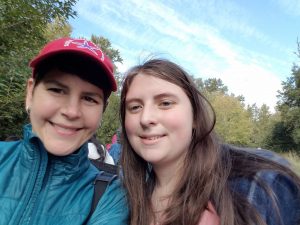 While the youth are the obvious beneficiaries of the program, volunteers also find it satisfying. Christie, a mentor who spent over 10 years with her Little, Saundra, found it one of the hardest volunteer positions she'd ever held but also the most rewarding. "I didn't realize this would impact my life as much as it has," she shared. "It was an honor to be part of Saundra's life."
Currently the waiting list for matches among boys is much longer than the one for girls due to an ongoing shortage of male volunteers. It takes approximately two years to match a young male with a mentor. "We have a hugely disproportionate ratio of young men who are waiting for volunteers versus adult men who are applying to be volunteers," said Candler.
Becoming a volunteer takes between one and three months due to its thoroughness. After an initial screening, BBBSWWA conducts in-depth interviews with applicants and does five different background checks. Volunteer training follows, and then a professional assessment of whether the candidate would be a good fit for the program.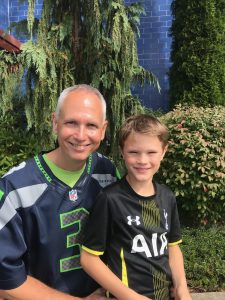 "There are a lot of reasons that we don't accept people into the program," explained Candler. "We really want to screen for child safety because that's our highest priority. After that, we want to make sure the person has the ability to commit to the length of the program and be a match for the youth. It's a minimum of a year but we love for it to be longer than that."
Volunteers come from all walks of life. Approximately one-third are retired, with another large portion made up of adults in their 30s and early 40s who haven't had kids, or plan to have them later. Mentoring provides a way to connect with youth.
That connection matters. As one mother explained, her son's mentor has had a big impact on his life. The pair love sports so they often throw a ball around or go to a game together. "It's better than what I hoped for," she shared. The son told BBBSSWWA staff that his mentor is "like the dad I never had."
Anyone interested in becoming a mentor or learning more about the program can visit the office at 2424 Heritage Ct SW Suite 302, in Olympia, call 360-943-0409 or visit the Big Brothers Big Sisters of Southwest Washington website to have an application emailed to them.
Sponsored