New year. New head coach. Same high expectations for the South Puget Sound Community College men's basketball program.
The Clippers captured their third consecutive Northwest Athletic Conference West Region championship last year. Gone from that squad is all-conference players Demonte Malloy and Hunter Sipe, as well as head coach Aaron Landon.
However, despite the turnover, don't anticipate too much, if any, of a drop off as new South Puget Sound coach Andrew Green takes over a team with more than enough talent to make it four straight titles.
The Clippers return four sophomores from last year's team, including 6-foot-4 guard Anthony Braggs, 5-8 guard Cacoa Chatman, 6-3 guard Ben Janssan and 6-2 guard/forward Branden Bunn.
"The biggest blessing for me taking over the program late was the stability and leadership of our four returning sophomores," said Green, who was hired at SPSCC midway through the summer after serving the last five seasons as Associate Head Coach at Westminster College.
"Their chemistry within themselves was evident to me the first time I saw them play when they returned to campus for the fall quarter. They really took the reins early on meshing with our newcomers as well as taking on leadership roles. I've leaned on them heavily throughout the process, and they have delivered thus far."
The team, which went 25-5 last year and is off to a 2-1 start this season, also features sophomore forward Torin Tinnin and seven freshmen.
"Things have really started to come together," Green said. "We had a lot of growth in the pre-season mixing our newcomers with the returners all while getting used to a new staff and a new system. We had positive showings at two pre-season jamborees and felt very well-prepared heading into our opening weekend at Everett Community College."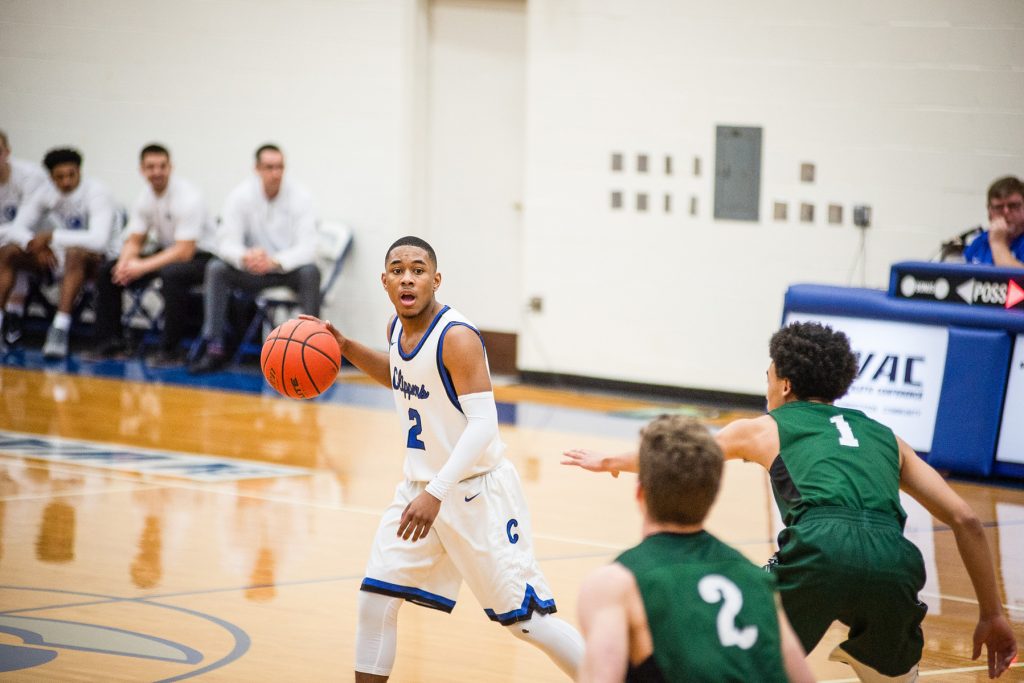 After dropping its season opener at Everett (91-66), SPSCC went on the road and knocked off Edmonds, 86-69, and Olympic, 87-83.
Janssan, a graduate of Centralia High School, paces the team offensively through the first three games, averaging 23.3 points a contest. After appearing in 29 games last year where he averaged 3 points an outing, Janssan scored 23 points in the win over Everett, then followed up that offensive outburst by torching Olympic for a career-high 31.
Bunn has seen his numbers increase going from his freshman to sophomore season as well. A year after averaging 9 a game, Bunn is off to a hot start this year, averaging 18.3 points, highlighted by his 26-point effort against Olympic.
"I think the first thing to note is how much work Ben and Branden put into the off-season to get their bodies prepared for this year," Green said. "They came in bigger, stronger, in shape, and it was apparent they worked on their game all summer. They've both had great starts to the year giving us much needed sparks offensively. Branden has a scorer's mentality and can get to the rim nearly anytime he wants. Ben has really showed he will be one of the best shooters in the NWAC this year and has elevated his game as a glue guy who will score, rebound and defend."
While Janssan and Bunn both made the transitions from the bench to starters this year, Braggs (16.7 points per game) and Chatman (15.0 ppg) are both returning starters.
"Plain and simple, Anthony and Coa are winners. They come from successful programs, experienced success last year and hold themselves to that standard," Green said. "Coa is a catalyst that can get things going offensively. He is a three-level scorer that can get to the rim, pull-up and shoot from the outside. Because defenses will have to pay extra attention to him, his ability to drive really opens the floor up for our other scorers.
"Anthony has done a great job so far cleaning up the glass and finding opportunities to score off put-backs and fast breaks. As the four-year coaches start to take notice, he's already made some very athletic plays that will make the highlight reel."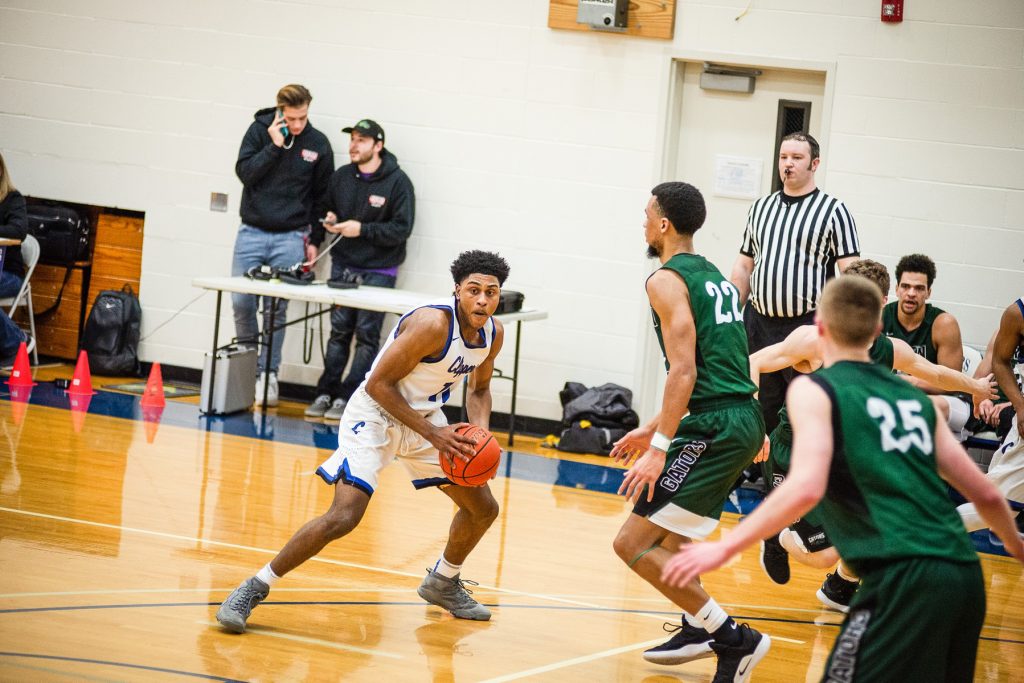 The Clippers return to the court on December 6 for the Dale Bates Tournament at Lane Community College in Eugene, Oregon. The three-day tournament will see South Puget Sound open with host Lane before playing Umpqua on December 7 and Oregon Club on December 8.
They will then hit the road for the North Idaho College Crossover, December 13-15, and close out 2019 with the Clackamas Community College Holiday Tournament beginning on December 28.
The Clippers will play all their home games at The Evergreen State College due to the construction at the Health and Wellness Center at SPSCC.
"Coach Landon established more culture and tradition here at SPSCC than anyone could have imagined.  These four (sophomores) were recruited from successful programs with the understanding that they were joining a successful program," Green said.
"They also know the challenges that this year brings – new staff, new roster, not having a home for one year as our new health and wellness center is being built. So, they also bring with them a chip on their shoulder, probably feeling in some ways that they have a lot to prove. All that said, the consensus was that our goals would stay the same for this year and moving forward. So, while many would say this is a rebuilding year, I would tell you that it is a year to maintain the culture and sustain the success that they are accustom to."
Sponsored