Autumn is absolutely a wonderful time of year in Thurston County. The beautiful scenery as the trees change color and cooler temperatures make it the perfect time for fall treats and sweets. From pumpkin to apple or cinnamon and more, here are local favorites perfect to satisfy the sweet tooth and celebrate autumn.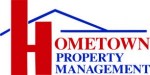 Doodle Buns Bakery in Yelm makes all their treats from scratch with high-quality ingredients and tries to use local ingredients when possible. Find loads of yummy fall sweets of all kinds like pumpkin spice whoopie pies with maple buttercream, apple cheddar scones, vanilla cinnamon scones, sweet potato biscuits, molasses cookies, apple pie with walnut crumb topping, and apple spice cake with caramel buttercream. Order online or by phone or pick up autumn treats at Masonry Cafe & Catering.
Miss Moffett's Mystical Cupcakes offers fall goodies like Halloween cupcakes, pumpkin scones, apple harvest muffins, and just rolled out pumpkin spice macarons and caramel apple macarons. For gluten-free options, try the pumpkin spice cupcakes and caramel apple pie cupcakes. The apple pie cupcakes are available vegan as well, or stick to your keto diet with the caramel apple cheesecake cupcakes. Miss Moffett's even has pumpkin soup that is keto and vegan. Mention this article and get a 10% discount!
Stop in at Wagner's European Bakery & Café for breakfast and enjoy a cinnamon toast plate with two slices of fresh-baked cinnamon bread toasted with butter and a cup of fresh fruit. Come by on Sundays from 8:00 a.m. to 1:00 p.m. for a fresh-made Belgian waffle with a choice of house-made toppings and a dollop of fresh whipped cream. The cinnamon apple is a perfect autumn brunch. Wagner's also ships their famous cinnamon bread year-round. Order a delicious decadent torte for a fall gathering. The Caramel Delight is chocolate cake, chocolate whipped cream and caramel topped with sour cream chocolate frosting.
Since 1977, Blue Heron Bakery provides the Olympia community with fresh-baked bread and so much more. For a fall twist, try the apricot-date with walnut sourdough. For autumn inspired sweet pastries find apple turnovers, cinnamon rolls, honey almond twists and yummy scones. Blue Heron's homemade cookies have several vegan options that are perfect for fall. Try alternative date pecan oatmeal or walnut chocolate chip vegan cookies. Grab gluten-free treats with fall flavors including ginger cookies and apple coffee cake. Get a cup of coffee to warm up and find almond spice, chocolate hazelnut and orange chocolate biscotti as a perfect complement.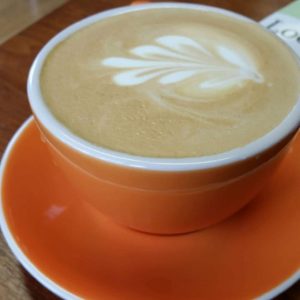 For a delectable indulgence to have with coffee or tea at San Francisco Street Bakery, taste the pumpkin cheesecake or apple pie. With a large variety of pastries, find fall flavors like current and cranberry scones, caramel nut rolls, apple puffs and pumpkin bread. Kids love the fun gingerbread cookies. All the goodies are made from scratch and by hand. In the winter, sit inside the cozy retail space and enjoy coffee roasted by Batdorf & Bronson.
For authentic French pastries and cakes, don't miss Olympia's Left Bank Pastry. The flaky cinnamon croissants and apple turnover puff pastries are perfect for chilly fall days.
Mud Bay Coffee Company is a small-batch coffee roaster and retail shop the loves people. Find autumn in a mug and warm up with a pumpkin spice latte with locally made pumpkin sauce. Get a Lattin's cider topped with caramel and whipped cream.
It's not autumn without a stop at Lattin's Country Cider Mill and Farm. The amazing apple fritters and cider donuts are made fresh. For a refreshing drink get jugs of apple cider in various flavors and sizes. Grab apples to make homemade caramel apples or grab a ready-to-bake pie.
Drip Espresso Bar serves Batdorf & Bronson coffee and yummy homemade pastries and baked goods. Try the popular pumpkin spice latte for a cozy drink. It's made with house-made pumpkin syrup done in small batches with real pumpkin, spices and organic sugar, and it is heaven paired with seasonal, gluten-free pumpkin donuts or pumpkin bread.
With fall comes pumpkins, apples and more. Those luscious autumn flavors are wonderful when coaxed into beautiful pastries, donuts, cakes, pies and drinks. Dig into these delicious local treats with the sweet essence of fall.