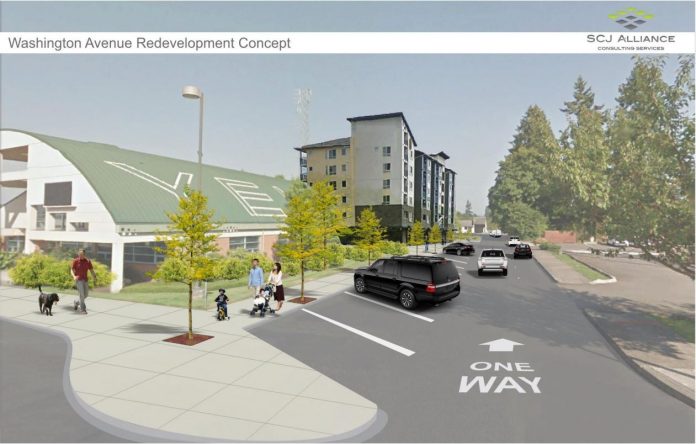 Submitted by City of Yelm
The City of Yelm is reviewing proposals for the architectural design of a multi-story, multi-use building that will provide space for education and economic development, following $200,000 in grant funding through the Washington State Legislature.
In 2018, the City purchased an office building to relocate City Hall and an adjacent half-acre of vacant property within Yelm's central business district. The purchase consolidated City operations, created a more defined civic center and provided an opportunity to create new services for the Yelm community, including the addition of the Yelm branch of the Thurston County Boys & Girls Club.
A new building will provide a dedicated space for education, training, and technology to serve members of the rural parts of Thurston and Pierce Counties, and catalyze the startup and expansion of small business by breaking down barriers to entry for local businesses to continue to strengthen our local economy.
The multi-use building was also identified in the recently adopted Downtown Corridor Strategy which lists projects that will improve connectivity and downtown vitality, while maintaining the character of Yelm's historic corridor. This project includes converting Washington Street and McKenzie Avenue into one way streets between 2nd and 3rd Street.
The City requested proposals from three different firms based on their statement of qualifications through the Municipal Research and Service Center. The firm will be responsible for working with stakeholders to identify community needs, develop a space plan for the building, develop and implement a robust public participation strategy, preparing a conceptual building design and alternatives, and a preliminary cost estimate.
A firm will be selected based on their experience in federally funded projects and their team's expertise, stakeholder outreach plan, project approach, and references. Proposals were due Sept. 20 and a firm will be selected by the end of the year. The architectural renderings and design is expected to be complete by July 2020.