There aren't too many things about baseball that Gary Larson doesn't know, but even he, admittedly, missed the mark on this one.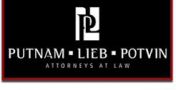 When the Black Hills Bandits were originally formed in 2011, Larson, whose twin sons were members of the youth baseball club, provided the members of the team some insight on their potential future as ball players.
"When we got this going, I told the kids that there is a better than average chance that half won't even play varsity baseball (in high school)," recalled Larson, a long-time coach who is also the athletic director at river ridge. "And that we will run this as long as we have kids still playing."
Eight years, more than 300 games and several championships later, the Bandits are still going strong with its core group intact. This year marks their ninth summer together and nearly all of them not only played varsity baseball, but excelled at it as a total of 13 players are set to play college baseball next season.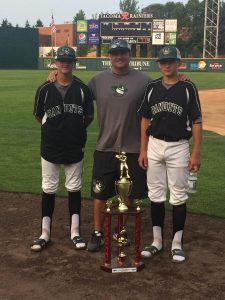 "We have lost a couple players over the years, but the simplest explanation (for why they've played together so long) is these kids really love each other," Larson said. "They support one another. They attend one another's events and even their younger siblings' events. It will be an emotional day for the core kids to play their last game."
Six of the players – including Larson's sons, Jeter and Ryley – will be teammates next season, albeit in a different uniform. The two will join fellow recent River Ridge graduate Blake Anderson, Capital's Kyle Casperson, and Timberline's Colton Steepy and Daniel Furman at Lower Columbia Community College.
The Bandits also have Ethan Loveless (University of Portland) of Black Hills, Montesano's Evan Bates (Centralia College), Olympia's Clyde Twitty (Edmonds College), Shelton's Brenden Engstrom (Wenatchee Valley Community College), Yelm's Corbin Waite (Tacoma Community College), and Tumwater's Kristian Knight (Tacoma Community College) and Cole Burney (Clark) set to play at the next level as well. One other player, Steilacoom grad J.J. Lemming, would likely had been the 14th college baseball player, but elected to play football at Central Washington University.
"They are a dream to coach," said Larson, who has kept running career statistics for every player. "There have been some difficult times, and growing pains, but everyone has settled into a pretty defined role. Each player knows the expectations and works hard to play their role."
Mark Steepy and Steve Furman have coached the team during its entire run, while Brad Loveless works with the pitchers. All three have sons that have played for the Bandits since their formation, adding to that family atmosphere.
Originally, the team came together as a 10U all-star team out of the Black Hills Cal Ripkin Youth Baseball. The team was made up of a dozen players who were selected by league coaches, including Larson, and immediately found success, winning the first tournament they appeared in.
"After that 10U year, we had a typical end of year barbecue and watched the kids play whiffle ball in the yard. They had a great experience and loved playing together," Larson said. "We started having discussions that day that we could continue this team through high school. After the 12U year of Cal Ripken, we reached out to not only the 12 kids, but several others from the league and from Yelm. From there we have just continued to have a great experience each summer."
Beginning as 10-year-olds, the Bandits won three consecutive state championships, just missing out on advancing to the Cal Ripkin World series in Aberdeen, Maryland, each season.
More recently, they won their pool at the GSL College Showcase when they were 16. Last year they went undefeated in the event.
"(This) is not a business. The big programs that we compete against are (treated) like a business that costs money and pays employees," Larson said. "We run more like a family. This is very unique and (I'm) not sure if it could run everywhere. There is a need for the big business programs, but the family programs have a special quality to them. Our uniqueness is that we can still compete at a very high level that many programs like ours don't."
Once again, the Bandits didn't miss a beat, transitioning right into summer ball following the conclusion of the high school season. The team will play through the end of July in what was initially thought to be their last go around.
"We have (talked about it being their last summer together), but recently we have talked about something for next summer," Larson said. "We have a couple (younger) kids that won't graduate, and those that are will be playing locally in college. I spoke with a few college coaches, and they felt it would be good to run it again next year (and) that it can be difficult to place freshmen in the competitive college leagues. Most youth stuff is 19U now because of that, so we may put something together for next year."