Running legend Joan Benoit Samuelson capped off a weekend of events that celebrated the 35th anniversary of the first-ever Women's Olympic Marathon Trials by speaking at the annual Capital City Marathon pre-race dinner at the Capitol Rotunda on Saturday, May 18.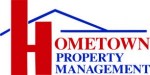 Benoit Samuelson, who was introduced by Caroline Austin, a 2009 W.F. West graduate and 2020 Women's Marathon Olympic Trails Qualifier, won the 1984 trials, which took place on the original Capital City Marathon course in 1984, before becoming the inaugural women's Olympic Games marathon gold medalist.
"When I first heard we were going to try and host (the 1984 Olympic Women's Trials) in Olympia, I thought it was nuts," said former-Supreme Court Justice Gerry Alexander, who was part of the group that helped Olympia become the host city for the 1984 Olympic Women's Marathon Trials. "But the more I thought about it, the more I realized we had nothing to lose. So, why not? It's means a lot to have Joan and everyone back for this. We're already talking about having her back out for the 40-year anniversary."
The dinner featured a welcome by Olympia Mayor Cheryl Selby and recognition of CCMA volunteers and sponsors by CCMA President Judy Hartman and CCMA Race Director Nona Snell.
In addition to Benoit Samuelson and several other 1984 Women's Olympic Marathon Trials participants, guests at the pre-race dinner also included Jacqueline Hansen, winner of the 1973 Boston Marathon and 1984 Olympic Women's Marathon Trails participant, and Doris Brown Heritage, a former world record holder in the 3,000 meter, National Track and Field Hall of Famer, and 1968 Olympian who coached the national women's team to the 1984 Summer Olympics.
"We believed it was going to happen," said Brown Heritage about the Olympics eventually adopting women's marathon in 1984. "I enjoyed my running career a lot, but I take more pleasure in seeing what we were able to accomplish for these people now than anything else."