At Big Brothers Big Sisters of Southwest Washington (BBBSSW), a new kind of community leadership is forming with the Big Impact Group (BIG). This new coalition will serve as a kind of young professionals' group and as a way for younger community members to support the Big Brothers Big Sisters mission. The BIG will forge new partnerships, recruit volunteers and plan events that will directly contribute to local Big Brothers Big Sisters programs.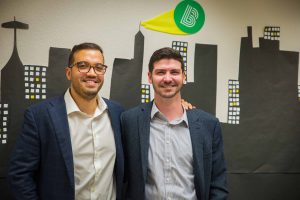 The idea for the Big Impact Group originated from Tadeu Velloso, an attorney for Philips Burgess and a BBBSSW mentor (called a "Big"). After hearing about similar young leadership groups that support other Big Brothers Big Sisters chapters, he teamed up with, Peter McNamara, a Big Brothers Big Sisters program director, to create a group of their own in the Southwest Washington region. "It started this conversation of how we can help fundraise and recruit young professionals to be Bigs and recruit men to be Bigs," shares Velloso. "We were trying to think of how we can engage people who might not necessarily be involved as a stakeholder in these organizations, yet are around our community."
The 10 members that make up the group are from various industries, are already active in the community and felt a call to action to serve in a leadership role for the organization, despite being early in their careers. "A lot of us who are in the group interact with each other in different capacities and work together, but there wasn't really an outlet for us to work together collaboratively," explains Velloso. "So, it really felt like wasted potential on our end. We had all this energy and really wanted to invest in our community long-term, but there wasn't really an outlet for us to do that. Wait your turn and you can be on a board in 20 years. It was like why can't we do it now? So, we made it possible."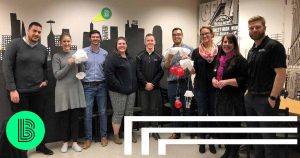 For BBBSSW, the Big Impact Group is an extra resource to carry out their mission of helping children build resiliency. This group will extend the organization's contacts and will facilitate more community connections. "There's only so much capacity that we're able to do as a small non-profit," says McNamara. "How can we engage this motivated young energy to make a difference in the community to help be a part of something bigger than ourselves? There's only so much recruiting we can do and there's only so much cold calling we can do, but if we already have people who have created strong networks in their professional and personal lives in the area, how can we tap into that energy and empower the young professionals that live in this area to do something bigger?"
The group is still in its infancy, but future goals include planning events and inviting more young adults to volunteer for the organization. "It's still fairly new, but we meet once a month and we are broken into two sub committees," says Velloso. "We have one sub-committee that's focused on fundraising and planning events, including getting people to come to the agency's established events. There is an auction, but there's also bowling events and other activities that are more active and fun. There's another sub-group that's focused on that recruitment piece and recruiting people to be Bigs or volunteer in some capacity. We are going to be meeting at other members' offices, just to get into other community spaces. Right now, we are trying to get a sense of what we can do to help the organization."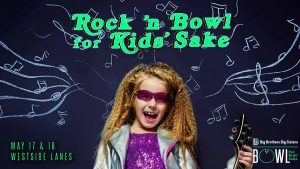 In addition to planning future events, the BIG will also provide input on how to make various community events as fun and accessible as possible. They want to provide more opportunities for professionals to connect with and support the organization that will accommodate different skills and schedules. "Not everyone can commit to a full year as being a Big," explains McNamara. "If your passion isn't necessarily that one-on-one time, that's okay. We say it takes a village. We need help as an agency for people directing our events and directing our recruiting and doing those intentional asks when we have such a disparity of little brothers waiting and no big brothers who are volunteering. Someone in this group might be able to ask, 'Well, have you tried this?'"
As an introduction, Big Impact Group members are involving themselves in several BBBSSW events, including a Cinco De Mayo Celebration at the Olympia Country & Golf Club on May 5 at 5:30 p.m. and the Bowl for Kids' Sake Fundraiser on May 17 and 18 at Westside Lanes in Olympia.
To learn more about the Big Impact Group, visit the Big Brothers Big Sisters of Southwest Washington website.
Sponsored