The smell of dirt, leather, hay and horse sweat is one of the sweetest things to the hundreds of children, teenagers and adults who have walked down the barn aisles and cantered through the arena at Flying M Stables over the years. In the 1990s, Roger Musgrove opened the barn to the public and wanted it to be a hub in the community for all sorts of equine related activities. Like all places, it had its ups and downs. Now, new owners Burt and Sarah Mills are on a mission to bring it back to life as a place for equine families to learn, practice, compete and most of all, have fun with each other.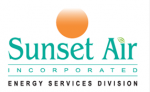 "Flying M is the heartbeat of Thurston County," shares Lori Fair, a longtime patron of the stables. "From Roger Musgrove who greeted everybody into his facility with a smile, to the new owners today who are really putting some money into the place to make it better and adding new events. I don't know what us here in Thurston County would do without this place!"
Originally from Tacoma, the Millses bought Flying M in September 2018. It fulfilled a lifelong dream of Sarah's. "My wife Sarah is the horse person and she rode through college at WSU," explains Burt, "but had been out of the horse world for a while due to the financial cost of horse ownership." Like all horse-crazy girls who have had to step away from horses at some point, Sarah never gave up her passion or her dream of someday having her own barn.
Then, her old barn she used to frequent came up for sale in Gig Harbor, and the couple decided to make an offer, but the seller's accepted another offer. When that fell through, they considered making another offer, but their realtor told them that Flying M was coming on to the market. "We came to take a look and really loved the place and the history as well as the possibilities," explains Burt. The couple knew that Flying M was their future home and that they could bring it back to its former glory. "This place needs a lot of TLC to get it back to where we want it and we hope to get there soon," he adds.
Part of that rehab has been cleaning up the barn and stable area, as well as working on the back of the property with the help of the Thurston County Conservation District. "They want to help rehab the creek that runs through part of the back of our property so that would be a nice change here," says Burt.
They must be doing something right, as they have been able to get boarders for the horse boarding side, an important piece of income for many equine facilities. "We have finally gotten the barn mostly filled up and the group of people we've filled it with have made the challenges here endurable," Burt says appreciatively.
A Few Changes
Sarah and Burt have also made a few changes as they work on getting the place going. That includes upping the haul-in fee to $15 a ride and removing the cow sorting practices. "We decided to continue running this place as close to what it was in the past," explains Burt, "But we aren't doing cows as we have neither the experience nor the help to manage all that." However, they are still holding schooling and open shows, gaming shows and open play days. The also just partnered with Bolender Horse Park to create an indoor trail course that they have set up on certain dates for open rides ($35 flat fee covers all day on the course and haul-in fees). They hope to have trail challenges in the future.
Many groups call Flying M home as well, including a mounted shooting club that uses Flying M as a practice ground, Tumwater High School Equestrian Team, North Thurston High School Equestrian Team, and two adult drill teams, Velocity and American Made.
This is just the beginning says Burt. "We have a lot of plans for this place as far as fixing it up and expanding on events, but it all takes time and it's just the two of us right now," he shares. "Though we do have a great group of boarders that are helping us as much as possible."
Of course, there have been challenges. "Basically, we're a bit crazy and jumped into this horse thing head first," Burt continues, "we find the days are long and busy but love the outdoors." And, like most things where change is involved, he has found the community to be a bit mixed. "We've encountered some resistance to things were doing, but have gotten a lot of positive feedback from people we've talked to."
The atmosphere at the Flying M is certainly a friendly one. Having competed at one of their schooling shows this past January, I can attest it was a fun, relaxed atmosphere that is hard to find on the show circuit. Everyone encouraged each other, laughed and went home as friends. That's because, at the heart, the ranch really is for the community. The proof is the in pudding, as they say, and the Millses are doing that by already. On May 4, 2019 they hosted a charity horse show.
"The new owners, before even really getting up and running and not making any money yet generously offered their arena for a benefit horse show for a long time, beloved community horse member," shares Lori. She adds that without their generous donation of the use of their arena for the benefit show, it wouldn't have happened. "It is going to make a huge difference for the person we are helping."
To find out more about boarding, events and open rides, visit the Flying M Stables website.