Beautiful. Majestic. Graceful. Peaceful. These are all words people use to describe swans. Often spotted on lakes and other large bodies of water, many consider seeing a swan a highlight.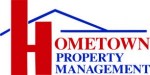 Around the south Puget Sound, swan sightings can be quite common, especially in the winter months. During the shorter daylight hours, you may have seen them swimming in Capitol Lake, flying overhead, or maybe even grazing out at Nisqually Wildlife Refuge. Each year, over 20,000 swans migrate between Alaska and Northern California, mostly sticking to Eastern Washington as they move back and forth. A few mating pairs may swing to the west of the Cascade Mountains. Their visits are a welcome respite from the grays of winter, but as quickly as they arrive, they vanish. The swans of the region call our waterways home for just a few months, before flying back north in the spring.
For many, there is an assumption that Swantown Marina, jutting into the Budd Inlet on the north side of Olympia, was named for these majestic birds. Those ideas are incorrect. Instead, the story of Swantown Marina and its name have nothing to do with the birds that frequent our waters each winter. It all started way back in 1849 with a guy named John.
On November 2, 1849, John M. Swan, Scottish National who had moved to North America in search of gold during the gold rush, left California for something new. As he sailed to the Pacific Northwest on a ship called Orbit, his destination was originally supposed to be Vancouver Island. However, as he got there, he discovered that this British colony was not a good fit and continued on the ship until it reached Olympia.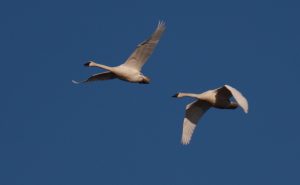 John Swan's life was quite interesting, as was described in this earlier ThurstonTalk article. In 1850, Swan became a US citizen, then the following year went on to claim 317 acres of forested land in the young, growing city of Olympia. By 1859, Swan had cleared 30 acres of land, called Swan's Addition. Swan's town became one of the city's earliest residential districts. According to the aforementioned article, "Swan went on to sell lots in his addition which extended from Cherry/Jefferson up the hill beyond Eastside Street, and from First Street south beyond Pacific Avenue. This area, which became known as Swantown, was separated from downtown Olympia by tidal mudflats until filling operations were completed in the early 20th century. The mudflats, called the Swantown Slough, extended at one time as far south as Union Avenue."
During his life in Olympia, Swan became a noted nurseryman, real estate developer, shipbuilder and occasional politician, serving as Thurston County Commissioner from 1876 to 1882. He also served as the Washington Odd Fellows' first grand master. He died in Walla Walla in 1904, where he is also buried.
Swan's legacy was largely forgotten as the city grew, but that all changed a few decades ago. In 1979, the first phase of the East Bay Marina project was completed by the Port of Olympia, creating 54 acres of uplands along the former tidelands, using dredged up land from what was once Swan's Slough. By 1982, the first 540 boat slips of the marina had been built, as well as a floating breakwater, guest moorage facility, access roads, restrooms, and utility buildings. Public access facilities were also featured including a shoreside esplanade, boat launch ramp, walking trails, mini-parks, and landscaping. The area was becoming the region we all know and love today. The area during this time was still called East Bay Marina.
It wasn't until 1995 that East Bay Marina would be renamed Swantown. According to the Port of Olympia, the name Swantown Marina was picked to remember the historical significance of John Swan, the early pioneer that founded the area around the marina. It also was a way for the Port to rebrand the land which it took over from private lease management just a few years earlier.
While Swantown Marina may have nothing to do with swans, on a winter's day, you may just see a few swans swimming in the water or flying overhead. The fortuitous name of one of the City of Olympia's founders is happenstance at best, but when you see a swan out at Swantown, things seem right with the world.