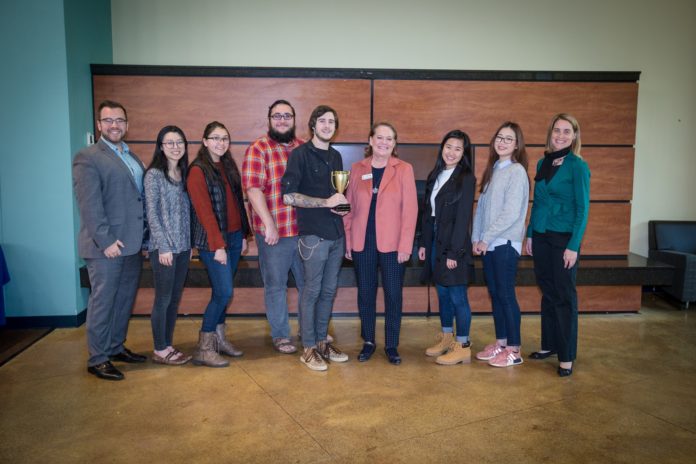 Submitted by South Puget Sound Community College
South Puget Sound Community College (SPSCC) is the recipient of the 2018 Auditor's Civic Challenge Capital Cup (Auditor's Cup) for registering the most voters during the week of National Voter Registration Day. Thurston County Auditor Mary Hall presented the award to student leaders at the Olympia Campus on October 30.
SPSCC competed against Saint Martin's University and The Evergreen State College for the college-level Auditor's Cup from September 24 through 28. Led by the Student Senate, SPSCC registered 121 students during the week, 90 of those in one day. All participating colleges, high schools, and partners registered 914 voters in Thurston County throughout the week.
After the award presentation, students met with Mary Hall to share their 2018-19 initiatives and to discuss future projects around voter registration, including the ability for 16 and 17 year olds to pre-register to vote.