The SPSCC Foundation, in conjunction with the school's Diversity, Equity and Inclusion Center (DEIC), launched the IGNITE program this fall in an attempt to help close the achievement gap for the area's most vulnerable and underrepresented students. IGNITE students get personalized advising, coaching, and a team of advocates and resources to help keep students focused and moving toward their goals, whether that's completing degree requirements, graduating on time, or transferring to a four-year school. The program is designed specifically to help first generation, low income, minority students and students with disabilities succeed.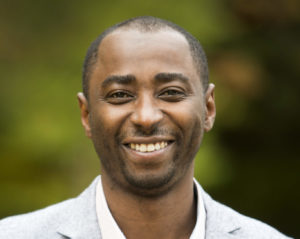 Parfait Bassalé, director of the DEIC, says IGNITE has been years in the making. After joining the staff in 2017, Bassalé has spent the last year fine tuning the program for its inaugural launch. "We understand this first year will be a learning curve, but the response from students will inform how we continue shaping and developing the program," he says. "Our philosophy is pretty clear – how do we remove barriers for our most vulnerable population to succeed? The vision is not to put a ceiling on the program but to let it grow and feed the need."
25 students will be starting in the IGNITE program this fall. Upon being accepted into the program, students are contacted by educational planners who conduct an academic intake assessment and then work with the student to determine what their academic or vocational goals are in order to work out a structured educational plan. IGNITE students are then required to attend a three-day orientation that will include targeted workshops on academic and life skills with topics such as "demystifying college English" or "college on a budget." On the second day of orientation, students are matched with a peer mentor who will serve as a colleague and resource for them throughout the program as any challenges or concerns arise.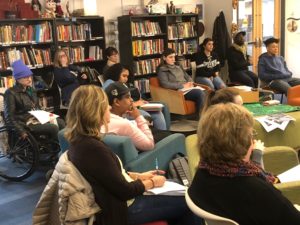 "The IGNITE program is a tangible way SPSCC is answering the call to closing the achievement gap by offering a multidimensional program that looks at the financial barriers and advising component as well as the social and emotional aspect and the teaching of valuable life skills," Bassalé says.
Student progress is monitored throughout the year and through graduation or the successful completion of one's individualized goals. The DEIC has also partnered with the SPSCC Foundation and financial aid office to make sure students have access to critical deadlines to financial aid, grant and scholarship applications, as well as providing resources to help students make sense of financial aid information to make the application process less intimidating. The Foundation has also created multiple student success grants that allow students who are experiencing unexpected or immediate financial hardships to apply for emergency funds.
Bassalé says the IGNITE program is designed to be scalable and to accommodate every student who chooses to apply, and says this year will be instrumental in determining and responding to needs and potential resource strains.
Bassalé is passionate about providing these resources to those who may be intimidated by applying to college, or may think that higher education is not an option for them and hopes community members will spread the word about IGNITE. "We want to open doors for people and help them climb the economic ladder," he says. "The data is clear – students with a college degree earn more and it ends up fueling the local economy, as well as positively affecting the next generation."
It's true. According to an article by the American Academy of Arts & Sciences, the presence of people with postsecondary credentials translates into stronger, more engaged communities. These economic benefits extend not only to the individuals but to the economy as a whole, as college-educated workers spend more time in the workforce and display higher productivity while working. Data shows that the economic benefits of working in a better educated community "spill over" from the individual workers to the productivity of the entire community.
While fall applications have closed, applications for winter 2019 are currently being accepted. To be accepted to the program, students should: be enrolled at SPSCC (part time or full time) and be seeking a two-year degree or certificate, or be placed into Adult Basic Education. Additionally, at least one of the following should be true: neither of your parents earned a 4-year degree, you have a disability documented with the Access Services office, you are eligible for a Pell Grant or you are a student of color.
For more information on guidelines and how to apply, visit the IGNITE homepage.
To donate to the foundation to support programs like IGNITE, visit the SPSCC Foundation donation page.
Sponsored