Submitted by The Washington Center for the Performing Arts
Jessica Caldwell, Marketing & Sales Director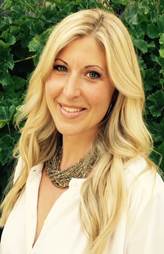 With an entrepreneurial spirit and extensive background in relationship development, sales, marketing and leadership – Jessica Caldwell brings her love of the performing arts and passion for nonprofit engagement to the Washington Center for the Performing Arts.  "I value people, community and the opportunities that bring us together and that cultivate connection".  As the new Marketing & Sales Director for the Center, Jessica feels this opportunity to engage the arts and the community of Olympia, will be a rewarding journey that aligns with her professional skill set and her excitement for the stage.  She has performed with the Yelm, Wa. Standing Room Only (SRO), community theater troupe for over 4 years as a performer/singer/actor and volunteer to promote ticket sales and grassroots marketing.
Jessica has worked for the nonprofit sector both professionally and as a volunteer for nearly 17 years in Thurston County.  She has also served as Board Treasurer for a national nonprofit and understands the unique qualities of working with an organization that honors the volunteers, the serving Board Members, donors, staff and all the partnering organizations that contribute to the success of their shared mission.  Her professional roles have focused on program development, management and sales for a large part of her career, and she is thrilled to join the WCPA and learn from the collective wisdom of the team.
She brings to this role high-energy and unwavering enthusiasm to serve the needs of the Washington Center, and describes the organization as one of the "bright lights" of Olympia, where she calls home.   Jessica is hand-clapping impressed with the 2018/19 Season line-up and will be excited to meet you upon your next visit to the Center!
Gretchen Helpenstell, Graphic Communications Coordinator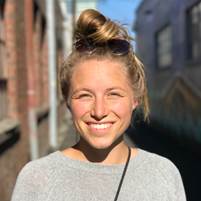 Gretchen Helpenstell is an Olympia native and received an undergraduate degree in Entrepreneurship from Loyola Marymount University in Los Angeles. Her design roots started in high school and continued on in college as the yearbook staff. After graduation she became Art Director for a small-medium sized game design studio. There she learned how to produce "due yesterday" graphics for print and web, navigate the endless stream of "FINAL-v21" documents, and truly find the fun in every project, which she says is "Hard not to when your "design studio" is part-arcade".  After three years and looking for a change, she created one and moved to Melbourne, without a return flight in hand, and continued to travel the world for 18 months while working as a freelance graphic designer. We are excited to have her back in her hometown. Gretchen says, "I am honored to be the Graphic Communications Coordinator for the Washington Center and am ready to help develop and produce a fantastic 2018-2019 season, and beyond!