Relationships bring joy. This should come as no surprise. Much of our lives are spent cultivating and improving relationships. We want to make our marriages as strong as possible. We desire healthy positive relationships at work. We long to be close to our children. Yet too often relationships can be filled with heartache, hurt, and damage. So what are we to do when relationships suffer? When they aren't all that we know they can be?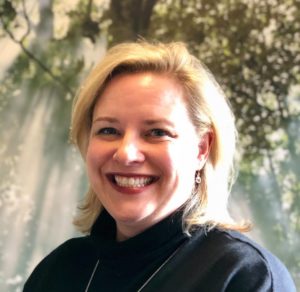 According to Cary M. Hamilton, the owner of Olympia Therapy in Tumwater, the best way to build, repair, and restore relationships is quality time.
At Olympia Therapy, Cary is a registered Play Therapy Supervisor and Child-Parent Relationship Therapist. As she finished her schooling, she had the opportunity to travel to Ecuador to serve in an orphanage. While a language barrier seemed as though it may hinder her work, it actually gave birth to the passion that lead her to where she is today. There is a language that all children speak, which helps them to connect and feel loved: Play.
"Children need to be heard," Cary says, "and, cognitively, talk therapy won't help them." She goes on to say that adults often forget that children aren't cognitively capable of what most grown people are. Therefore, we can't expect them to need, want, and communicate the same way that adults do.
So what does this play look like? Quality time.
When children are eight and under, Cary says they desire connection in a play time that is in their world. This means it isn't focused on education or an adult directing them. Instead, they are in the lead. One of the best things parents can do with these young children is to spend a solid 30 minutes allowing their child to lead play time. The child gets to say what they want to do and how they want to do it – and how they want their parent to be involved. This increases learning and compassion in children. Studies have shown that it repairs the brain to be in relationship. And, best of all, it helps children feel understood and enables them to further their attachment.
With school-age children, Cary shares that the idea is the same though the quality time may look different. They still desire to lead the play. Maybe it is allowing them to think outside the box when it comes to LEGO creations instead of building the figure just the way the directions say. Or maybe it is allowing complete creative freedom when it comes to making crafts. Either way, the most important thing parents can remember is not to dictate the play time. Stifling creativity and play silences the child. Engaging with them in this kind of freedom gives children a real sense of pride and affirmation. This leads to a trust and deep connection with the adult they are spending time with.
As children reach their teen years, this quality time starts to take on a different look. The most important thing a parent can do for their teen is to be there. That 30 minutes that used to be spent playing on the floor is now 30 minutes at a coffee shop or going for a walk where the teen can lead the conversation and connection time. It's important to remember not to ask too many questions. Again, the teen is the one in the lead. These connection times should be consistent. Cary notes that at this point, the parent/child relationship is morphing into something more mature. It will feel uncomfortable, but parents need to get over it, this is about the teen. Parents don't always need to be educating or correcting. Teens aren't going to be perfect. But what they want is to be heard and to know that they are wanted.
Allowing children and teens freedom to be themselves and supporting their explorations gives them a real sense of worth. Dr. Garry Landreth, the founder of the Center for Play Therapy at the University of North Texas and a big inspiration to Cary, talks about how encouraging and supporting this freedom develops a child's character. "How parents respond to their children is a primary determiner of the character qualities children possess and how they view themselves: helpless or resourceful, failure or successful, cautious or adventurous, irresponsible or responsible," explains Landreth on his website.
When it comes to relationships between parents and children, and even among adults with each other, the number one thing that makes a difference is quality time. Whether it's with a toddler, a teen, or a friend, the first step is scheduling quality time. As adults, we are the ones who are responsible to make this happen. In that quality time, we need to turn off distractions, be there, allow things to be awkward and uncomfortable, and allow the growth to come.
If it is a matter of a relationship where damage has already been done, Cary advises, "Be willing to repair, even if you don't think you have the power. Just be present."
Be present. A simple idea that has an immense impact.
Sponsored