The sound of thunder as the players pound down the court, thumping the basketball. The smell of delicious game food. The team colors rippling through the crowd. There is nothing like being at a live sporting event. Except one thing. Even with courtside seats, you don't get a personal experience with the players. Unless you attend the Arsenal Promotions 5th Annual Celebrity Basketball Game on June 16.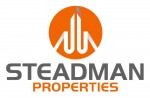 Arsenal Promotions is an event & sports management company that specializes creating a platform to bring Celebrities and Professional Athletes to the Puget Sound area. Their events focus on community, non-profits, youth programs and military families. And the Celebrity Basketball Game is no exception. "We started hosting these celebrity events as a way to helping the youth sports and military families in our community," says Mike Goff, owner of Arsenal Promotions, "and also to let the fans engage with their favorite player."
While at a regular game you may never even get close to a player, Arsenal Promotions' events are created specifically to provide a fun family atmosphere where you can actually meet the players. "It creates a fun atmosphere, to see the fans being able to get up and close to their favorite players, when this is not possible during a game day," Mike explains. "Families can get an autograph and photograph to capture their memory and have an everlasting smile on their kids' faces."
Over the last four years, the Celebrity Basketball Game has generated and donated thousands to local youth sports and military family programs. And Mike hopes that number will continue to grow so they can provide even more. Money is raised through event and raffle ticket sales, as well as the generous support of their sponsors. This year's sponsor list includes but not limited to Chehalis Tribe, The Olympia Furniture Company, US Army, WA National Guard, Spin Tees, Steadman Properties, Garcia Entertainment, Ashley Home Store, MOViN 92.5, Clarus Eye Centre, Obee Credit Union, Holiday Inn Express (Lacey), and ThurstonTalk.
Meet Your Favorite Celebrities June 16
All the fun starts at 11:30 a.m., when the gates open. There will be vendors and activities for the whole family to enjoy. Currently, vendors include Sparkling Ice Water, Monster Energy and Flaming Pig BBQ, with more being added.
Starting at 12:00 p.m. and running for an hour, will be the photo and autograph session. During this hour, you can snap an Instagram-worthy shot of you and your favorite player and get their autograph. There is a limit to one personal item per person.  But it doesn't stop there, there will be many opportunities during the day to meet the players as well, ensuring you get a full experience that's definitely worth the cost of admission.
Current list of attending celebrities:
CJ Prosise- Seattle Seahawks #22 RB
Jessica Hopkins – 2x LFL Seattle Mist Champion
Chris Carson- Seattle Seahawks #32 RB
Jordan Babineaux- NFC Champ "Big Play Babs"
Cyril Grayson- Seattle Seahawks #13 WR
Monica Nevi- Comedian
Tylor Harris- Former Seattle Seahawks DE
Ethan Tucker- Music Artist
Check the event's Facebook page for updated guest list information.
The game will start around 1:30 p.m. and will finish around 3:30 p.m. Ticket prices are $20 Adult, advanced ($25 at door), $15 for students and children 6-18-years-old ($20 at door), and children 5-years-old and under are free. For a truly amazing experience, purchase one of their limited Fast Track VIP tickets. For $60 you will be given early entry into the event and autograph session, front of the line check-in, priority seating behind sponsors, an event t-shirt and lanyard, and two raffle tickets.
The raffle tickets give you a chance to win some stellar prizes, including a one night stay at Holiday Inn Express, a signed football, metal hawk, event t-shirt or mini-helmet, and gift certificates to local restaurants. Raffle tickets can be purchased separately, even if you are not attending the game. Tickets are $5 each or 5 for $20. To buy tickets before the event, call Arsenal Promotions at 360-358-2458.
Tickets to the Celebrity Basketball Game can be purchased at BrownPaperTickets.com.
The 5th Annual Celebrity Basketball Game gives you a once-in-a-lifetime opportunity to hang with your favorite players, an experience you would never get at a regular sporting event, all while raising money for our local organizations.
It just might be the only sporting event where everyone wins.