Since 1993, the OSD Players, a group of teachers, administrators, staff and students from across the Olympia School District, has presented an annual musical production. Generally scheduled for the last weekend in February, the event is a tradition – and not just for the participants.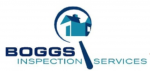 Community members look forward to seeing what show is in the works and audience members start buying tickets the minute the title is announced. The Players have performed a variety of classics over the years, everything from the inaugural production of "Lil' Abner" to "Beauty and the Beast" and "My Fair Lady" and everything in between. They've never repeated a show.
Until now.
For 2018 The Players figured it was time to revisit one of the most enduring shows in musical theater, "Hello, Dolly!" The players mounted a production originally in 1996. Twenty-two years is a long time, but the show itself has been around for over half a century. It debuted on Broadway in 1964 and ran for over seven years, earning the original production a record (at the time) 10 Tony Awards, including one for the original Dolly, Carol Channing. Since then, it has been revived on Broadway four times, including last year's production staring Tony winner Bette Midler.
Laury Thorson has been featured in numerous OSD productions over the years, starting in 1997 when she took on the role of Miss Adelaide in "Guys and Dolls." After retiring in the spring of 2016, she missed last year's production of "Annie," but when she was offered Dolly, she couldn't pass up the opportunity to play such an iconic role. Thorson worked as a reading teacher at Jefferson Middle School for over 25 years. Balancing a large part in a musical with a full-time teaching gig was never easy. "It's a huge role, and its wonderful knowing I have the time to learn all the lines and songs without also having to teach all day," she says.
Dave Rorem, a humanities teacher at Washington Middle School, is a veteran of all but one of the OSD shows. Rorem is taking on the role of Horace Vandergelder, the widowed proprietor of a Hay & Feed store, looking to find himself a new wife. Dolly, after all, is a matchmaker. Elliot Weeks, Nadine Bozeman, Amanda Copeland, and Kevin Green round out the rest of the lead roles.
Weeks, whose father is an OSD teacher, is himself a teacher of Music Theory at St. Martins University. Bozeman is the choir teacher at Jefferson Middle School and Copeland is a para-educator at Centennial Elementary School.  Both of Green's parents are OSD employees. Weeks, Copeland and Green are also all OSD graduates.
Olympia High School Theater Director Kathy Dorgan, who is co-directing this year's production with Colleen Powers, points out that there is a lot of "home grown" talent helping out with Hello Dolly. Michael Cordier and Nicholas Main grew up in Dorgan's theater programs, both during high school and as part of the Creative Theater Experience summer program. Cordier is serving as Stage Manager, and Main, a recent graduate of Central Washington University where he studied Musical Theater, is the choreographer for the show.
In 2005, The Players partnered with the Olympia School District Educational Foundation, and since then all proceeds from their show, benefit the foundation. It is the primary source of funding for the grants program and administrative costs for the foundation.
This year's presenting sponsor is Twin Star Credit Union.
"Hello, Dolly!" will be performed at the Olympia High School Performing Arts Center located at 1302 North Street SE in Olympia. Shows run February 22 – 24 at 7:00 p.m. and February 24 and 25 at 2:00 p.m.
For tickets and more information, please visit the OSDEF website.
Bring your family to enjoy this timeless classic, produced and acted by your friends and neighbors, and benefitting all school children in the Olympia School District. The show is as engaging and entertaining now as it was in 1964.