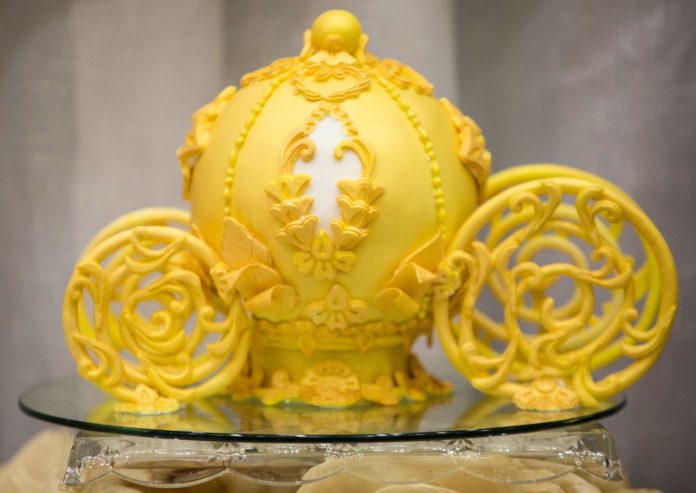 The first time we talked on the phone about our wedding cake I knew right away that Stephanie Floth at Truffles Cakery was the person to go with," says Corrina Dicken. "She is very sweet, kind, helpful, and caring with her customers. I was able to relax and not worry about the cake at all on the big day!"
Olympia-based Truffles Cakery works with customers like Dicken to bring to life show-stopping and delicious cakes, perfect for any special occasion. Floth, baker and owner, specializes in custom wedding cakes that are equal parts delicious and artistic. "Some bakeries sacrifice taste for beauty – not the case with Truffles Cakery. You won't want to eat her cakes, they are so beautiful, but you can't resist," says Lisa Fisher, who has enjoyed multiple Truffles Cakery creations. Floth says she ensures "a good bite as well as a good-looking cake" by using real ingredients – real eggs, butter, cream, and vanilla. And each cake is baked and meticulously decorated according to her customer's request.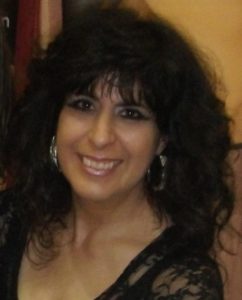 "Everything is very personalized," explains Floth. At a complimentary tasting, couples sample from a selection of wedding cakes, fillings, and frosting flavors. Through a questionnaire and consultation, Floth finds out what they want from their cake and its design, then works with them to make it a reality. "Nowadays," Floth remarks, "wedding cakes define the bride and groom. It's really fun to see the story behind the cake." For example, one couple, two morticians, celebrated with an all-black cake, topped with a skeletal bride and groom.
From rustic "semi-naked" cakes (frosting is applied and then nearly all is scraped off) with outdoorsy wood-textured bases and flowers, to extravagant cakes adorned with Swarovski crystals and edible 24-karat gold, there are limitless options for design. Truffles Cakery makes cakes of various tier numbers and sizes and of any shape you can conceive and cupcakes and cake pops are possible, too.
Cakes can be trimmed with flowers, a ribbon, or edible metallic spray or glitter. Floth's expert handiwork is apparent in each cake. She's made figurines from scratch and hand-paints images or designs based on client photos. When pictures are too complex to accurately hand-paint, Floth uses an edible-ink printer. "The sky's the limit when it comes to what you can do with cake," she believes.
Truffles Cakery crafts cakes not only for weddings, but for a variety of special events. For birthdays, some popular themes include unicorns, geodes and baseball. Cakes taken from pop culture, such as Hamilton or Star Wars, are common requests, too. Floth often makes retirement party cakes, one of which displayed the accolades of a military veteran. Another cake, designed for AestheticsPro, was inspired by their logo. Floth enjoys being a part of so many happy memories, including baby gender reveal cakes. "Those are always fun. Sometimes you are the first to know!"
For the last five or six years, Floth has designed and created the cake for the Chehalis Tribe's annual graduation party at the Lucky Eagle Casino. "The last three years they have given me carte blanche to come in with my own designs. I am grateful and thankful for their confidence in me," she shares.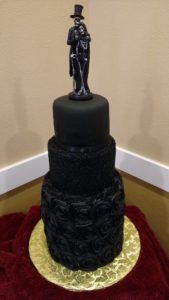 Floth's favorite aspect of her work is the creative design. This part of her cake-making process begins once the cakes have been baked, tagged, leveled, filled, frozen (to set), and coated. Then the fun begins. Frosting, fondant and sugar, along with precise techniques and many hours, combine to bring her vision to life. "There is a lot of trial-and-error involved to get it right before it goes out the door." She recalls in particular an Alice in Wonderland cake that consisted of four separate cakes and 40 hours of design. The average cake takes less time, but the process is still lengthy to produce a polished, memorable product.
Despite her impressive work, Floth has never received any formal training. Her skill comes from three decades of cake-making experience as well as the occasional help and inspiration from YouTube and the Food Network. She started making cakes for her niece and nephew, but didn't really get "into" it until making her daughter's wedding cake six years ago. After that, people started asking her to make cakes for them.
Eventually Truffles Cakery was born, a one-woman, certified business run out of her Olympia home. Floth receives peripheral help (gathering supplies, performing errands and deliveries, etc.) from her family. One-and-a-half years ago, Stephanie made the decision to go full-time with Truffles Cakery, a choice she doesn't regret. "I think cake is where I'm happiest," she admits.
Truffles Cakery has been recognized for its outstanding cakes and service. The reviews it receives on WeddingWire, the largest wedding magazine in the world, illustrate not only Truffles Cakery's exceptional service and product, but also the kindness and consideration of its owner. WeddingWire awarded Truffles Cakery a "Couples' Choice Award" in 2017 and 2018 for receiving consistent five-star ratings from its customers in all categories: quality of service, responsiveness, professionalism, value and flexibility.
Additionally, Truffles Cakery won third place in King 5's "Best of Western Washington 2017" for wedding cakes and was recently included in the 10 Best Cake Shops in Washington State by the website, Best Things Washington.
Truffles Cakery attended South Sound Wedding & Event Magazine's South Sound Wedding Show in January 2018. "Stephanie Floth makes delicious wedding cakes and she is a delight to work with," says Paula Lowe, publisher of South Sound Wedding & Event magazine. "Her cakes are not only delicious, but beautiful with stunning cake designs for any occasion. She participates in our South Sound Wedding Show every year, where we enjoy seeing her lovely cakes."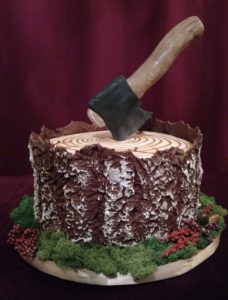 Interested in a cake for your next event? Contact Stephanie Floth to order your own one-of-a-kind cake creation at 360-338-8153 or online at Trufflescakery.com
To see more examples of Truffles Cakery' creations, visit Truffles Cakery's webpage, Facebook page or WeddingWire page. 
Truffles Cakery is located at 1429 Laredo Dr. SE in Olympia, WA 98513.