Aiming for optimal health remains a worthwhile intention any time of year. Wouldn't it be wonderful if being healthier could be accomplished faster and easier? Including great tasting food would make it even better. Good news. Ryan and Leena Rommann, the energetic owners of MiSo, are celebrating the opening of their second location in Hawks Prairie.
At the new location, just like the first one, you'll be treated to a creative menu that allows you to mix and match the ingredients you love. Service is fast and friendly and it can be even quicker if you call ahead. The Hawks Prairie location features a drive thru, too. This will be especially appreciated on rainy days where you won't have to park and run through the rain or wrangle toddlers from car seats to get a delicious and healthy meal.
However, when you have a bit more time, do go inside either location for a cheery mealtime environment. Both restaurants sport big windows in a clean, casual setting.
It's been two years since the first MiSo opened on Lacey Boulevard. Ryan and Leena, then newcomers to the Northwest, combined their skills and developed their restaurant concept – fresh, real, health-minded fast-food. MiSo opened on Halloween, 2015. Customers delighted in the Asian inspired flavors and the personalization of each order. It was a treat to find fresh, home-style food ready in minutes.
If you aren't familiar with MiSo, the menu offers different ways to customize your meal with a range of flavors. First, pick the base style of your meal. Choose either a rice bowl, field greens, a nori wrap or a tortilla-style wrap. Onto this add meats, vegetables, and sauces. Most of the sauces are vegan and several are gluten-free. Popular items are the corn slaw, roasted chicken, Japanese golden curry, creamy sesame dressing, cucumber wasabi dressing and edamame, to name a few. You can watch your meal being assembled in front of you and give input on amounts and ingredients.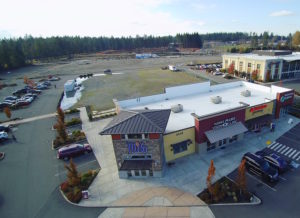 MiSo has evolved over the past two years. Now, instead of having to decide all your components on your own, you'll also find a signature menu developed to group commonly combined flavors together. For example, the Geisha features shrimp, corn slaw, cucumber, edamame, greens, carrots and sweet chili sauce. This is helpful to diners wanting new taste sensations or to assist those who get stymied by too many possibilities. There have been other tweaks in the menu based on customer comments and preferences, too.
In those early months of MiSo, the Rommanns did every job: unlocking the doors in the morning, cooking, serving, advertising, clean up, taking out the trash and locking the doors at night. They recall 80-hour (per person) weeks. The business has grown, however,  to include twelve staff members to pitch in with the work. Ryan and Leena appreciate that someone else now usually opens the restaurant, freeing up the owners for leadership tasks.
Leena manages the accounting, finances and supply chain. Ryan handles marketing, and makes sure all the equipment and facilities are running properly. They both work at the two MiSo locations, but not at the same time.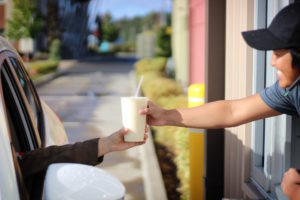 That means even though they aren't working literally side by side all day, part of each day is spent catching up on the activities of each location together. They still can be found cooking, preparing meals and talking with customers. After all, as Ryan noted, "If we are above doing the dishes, how will anyone else do them?" They are pleased that their first employee still works with them and new hires have often been customers first, coming back for more.
The Rommanns strive to take weekends off, though they told me that they really never get 100% away. That's because they care about what's going on with their customers and staff. "We have awesome customers," Ryan says adding that they make all the hours and time worthwhile.
I wondered if having a dozen employees gave them any extra time. They both smiled, knowingly. It's clear running an expanding business takes a lot of time. You'll notice that part of their motto includes the word 'fit.' The couple do like to get to the gym and both eat regularly at MiSo as part of a healthy lifestyle. A goal for 2018 is to have more family time. Ryan's family lives in Arizona and Leena has relatives in Korea.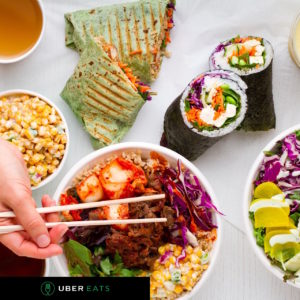 Both MiSo locations are open Monday through Saturday from 10:30 a.m. to 8:30 p.m. The Hawks Prairie location is also open on Sundays. You can call 360-628-8416 (Lacey) or 360-338-0162 (Hawks Prairie) to order ahead. Uber Eats offers quick deliver, too. Order online and food is delivered to you for a $5.00 charge.
MiSo takes your health concerns seriously. You'll find plenty of lean meats and vegetables, gluten-free options, non-GMO rice and daily-made soup. Children will also delight in the food and there's a kid's meal for $4.95. Bring the whole family.
Taking care of your health will support your best year yet. Three cheers for fit, fast and fresh with MiSo.
Sponsored