January is the time of the year when many people make grand New Year's resolutions resolving to change their lives, get healthy and, in many cases, lose some weight. In fact, losing weight is the number one resolution every year, and it has been reported that 49% of Americans have a desire to achieve that goal. There is no doubt that maintaining a healthy weight is the best option for optimum health. But is running to join a gym the best solution?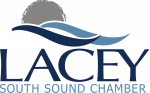 Gym memberships can be expensive and do not guarantee results. What if you just resolved to do something active once a month? There are so many outdoor and active events that take place in our community. Get out your calendar, grab a friend and let us get healthy together one month at a time!
January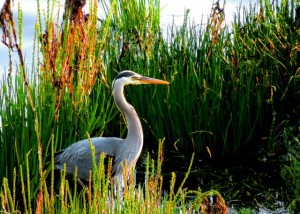 If running long distance is something you enjoy, check out the Capitol City Marathon Training Group kickoff breakfast, which takes place on Saturday, January 13 at 8:30 a.m. The group meets weekly at South Sound Running's Olympia store. The first run for both the half marathon and marathon will take place on January 20 and will continue each week until race day on Sunday, May 20. Training with a running group can be fun and educational and it provides accountability on those days you may not feel like exercising.
If walking is more your pace, try one of the free Wednesday Morning Bird Walks at the Billy Frank Jr. Nisqually Wildlife Refuge which regularly includes many the area's most knowledgeable birders. Dress warm as this walk takes place rain or shine, and the group moves slowly along all the Refuge trails. Participation is free and open to the public.
February
It is the month of love and time for Olympia's 4th Annual Valentine's Day 5K. This is a family friendly event that takes place in Eastside Olympia with the start and finish line in Priest Point Park. Runners and walkers are welcome and the event includes a Free Kids Dash along with a traditional 5K run/walk. Money raised will benefit the Thurston County Food Bank's FORkids program.
March
A donut waits at the finish line of the March 11 Donut Dash. Both the 5K and a fun, free one-mile run for the kids start and finish at the Hands On Children's Museum. Registration is only available on the day of the race. Parents are encouraged to run with their kids or cheer them on at the finish line. This race benefits Crime Stoppers of Olympia/Thurston County.
April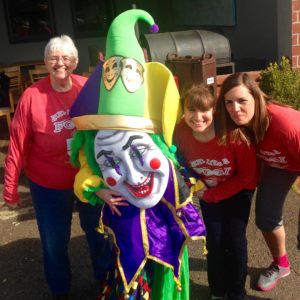 Start out your April (ok, it's on the last day of March, but it's close) by running like a fool. The 7th annual Run Like a Fool 5K takes place on Saturday, March 31. This is a great route for your first 5K with just two laps around scenic Capitol Lake. This course is a flat, fast run on pavement and gravel. Participants are encouraged to dress up in a fun costume as well.
May
If you have been training for a half marathon or marathon, this is the month you have been waiting for. The Capital City Marathon is Sunday, May 20. If you have been hibernating instead, no worries. Strap on your running shoes and walk along the course as a participant or cheer on your fellow community members as they pursue their dreams of completing the race. There are many great viewing spots along the course. To sign up or view the course visit the Capital City Marathon website.
June
Have you ever considered getting out on the water and experiencing the art of rowing? Well, this is your month! On the first weekend in June, Olympia Area Rowing offers an open house and a free introduction to rowing. Who knows, maybe you will want to join this great group of community members and row every week. 
July
Washingtonians wait all year for the long summer days with gorgeous views of the mountains and skyline. It is time to get out on the water. If you own a kayak there are many places to launch it and get a great workout. Kayaking builds arm strength, works your upper back and develops your core. To rent a kayak by the hour you can head out to the Boston Harbor Marina. Kayakers near Burfoot Park are often treated to seal sightings and lots of water fowl. Tugboat Annie's also rents kayaks by the hour from 9:00 a.m. until dusk, giving you lots of time to explore the waters of Budd Inlet. Or, book a tour with Kayak Nisqually Puget Sound Adventure Tours.
August
Summer days are long and local waters are warm. It is time to go for a swim. Public swimming docks are available at Long Lake Park. The 285 feet of beach frontage means that water access is easy and safe. Or, head south to Tenino's Quarry Pool. The cool waters and historical site are a fun outing to beat the heat.
September
Hands down, my favorite month in the Pacific Northwest is September. There are hints of the chill that is to come, but the foliage is gorgeous. Visit Priest Point Park and look at fall colors on display throughout the area. The park provides 314 acres of hiking and wildlife viewing just minutes from downtown Olympia. Bring a picnic, and enjoy a snack before or after your hike in the newly renovated rose garden. You can stay in the woods on the trails or detour down to the beach to watch herons fishing. You may even spot one of the resident otters.
October
As it cools down, try something active and restorative. OlyYoga was the first yoga studio in the South Puget Sound in 1996 and they continue to bring yoga to the community in their signature "gentle and warm manner." They have classes for beginners and will supply mats for rent if you do not have one. Community classes are offered on a sliding scale.
November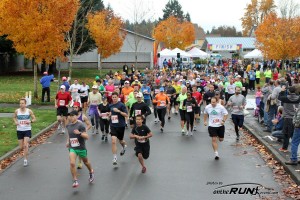 What is the only day of the year that is 25 hours long? It is the first Sunday in November when Daylight Savings Time ends, and we set our clocks back an hour. Join the Club Oly Road Runners their Turn Back the Clock fun run. Use your extra hour for some exercise running a half marathon, 10K, 5K or kids' run.
December
It is December and once again an entire year has passed far too quickly. If you have not been as active as you would have liked, it is not too late to try the Reindeer Run or the White Elephant 5K.  Both of these races provide opportunities for runners and walkers alike to don their Santa hats and enjoy the season. For more information visit the 2018 Olympia Area Race Calendar at www.runoly.com.
Hopefully this list has provided you with some ideas  to stay active and healthy this year. Even if you just walk around your own block or lay a towel down on the carpet in your living room and do some stretching, you will be improving your health. Offer to mow your neighbor's lawn along with your own or choose the stairs instead of the elevator, and 2018 can be the year of a healthier you!
Thrifty Thurston highlights inexpensive family fun in Thurston County. The weekly series focuses on family-friendly activities throughout our community. If you have a suggestion for a post, send us a note at submit@thurstontalk.com. For more events and to learn what's happening in Olympia, Lacey, Tumwater and the surrounding area, visit our complete events calendar.