Submitted by Thurston County Board of Commissioners
With the vacancy of the Resource Stewardship director position, the Thurston County Board of Commissioners have taken the opportunity to align the work of the department with its name, along with performing a national recruitment process to fill the director position.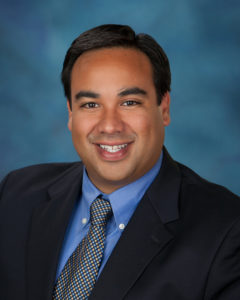 The Commissioners unanimously voted to appoint Interim Director, Joshua Cummings to the director position and to change the name of the department to the Department of Community Planning & Economic Development (CPED).
The Commissioners held an executive session on January 8, 2018 and voted unanimously during an open public meeting requesting the county manager to offer the position to Mr. Cummings. Cummings accepted the position and will begin in his role as the director on January 16. He has served as the Interim Resource Stewardship Director since September 26, 2017.
Joshua obtained his B.A. in Political Science from Western Washington University in 2000 and is currently enrolled in a Master's of Science degree program in Management and Leadership from Western Governors University. He is a Leadership Thurston County graduate and is a Certified Building Operator, level 1.
Cummings has worked for Thurston County since February 2013 serving as the Sustainability and Economic Development Manager as well as the Interim Resource Stewardship Director for the past three months. Cummings has also worked as the Federal Affairs Manager for Weyerhaeuser Company, Congressional Staff for Representative Norm Dicks, and as staff for the Leon and Sylvia Panetta Institute for Public Policy.
"Joshua's leadership, strategic thinking, and communication have been, and will continue to be, a great asset for the Department of Community Planning & Economic Development and the County," said County Manager Ramiro Chavez. "He has made some innovative adjustments in the department during his interim appointment and I believe he has the right vision to move the department forward."
With Joshua's leadership and vision, the Commissioners approved the new name for the department. Cummings said, "The Community Planning & Economic Development (CPED) department is at the forefront of ensuring people can build homes, businesses, and appropriately utilize and care for the natural resources of the region. It is my honor to serve as the director of this department. I look forward to engaging with citizens and our team to continue providing great customer service and innovation in the services we provide."