As I meet up to interview Yelm's Mayor John Foster, or JW, as most people call him, I am surprised to see he is not wearing his signature cowboy boots. Although we have only had a few conversations in the past, I already feel like I know him. He first takes out his phone to show me pictures of his latest family member, an abandoned dog he and his wife, Nicki, just adopted. JW is full of stories.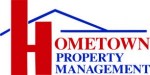 It is fitting we are meeting at his second home, the Tumwater Fire Department, which may seem an unusual place to find the Mayor of Yelm. But I am getting ahead of myself. That's all part of the story.
A Pacific Northwest transplant, JW Foster grew up in East Greenwich, Rhode Island, an idyllic town right on the water. With a smile, he recalls the day his father came home and told his mother, "I bought the paper." She asked what was in it, not realizing he had purchased the entire newspaper business. "We grew up in this family that centered around going to church and working at the newspaper. I learned about some really interesting things," JW shares. It was this diverse upbringing that taught JW about seeing the bigger picture and planted the seed for community service. "I learned from Dad and Mom about helping people. In fact, my mother started the Meals on Wheels program in our town," he explains.  
At just fifteen, JW discovered his interest in firefighting and started volunteering. "You earned your way into the fire department by being the right person, not by any merit or particular strengths you might have had. You had to fit in," he recalls.
Fast forward a few years to JW's next passion. "I started getting interested in ecology about this time and I remember I had a giant picture book of the Olympic National Forest. I remember I used to look at it and say, 'This is in North America? I have to see this place someday!' Flash forward to today – isn't it funny how that works out?"
However, with all these disparate experiences, JW still was unsure where his future might lead. "I had all these things in my pocket, but I still didn't know who I really wanted to be. So, I joined the Marine Corps," explains JW.
With Vietnam just gearing down, serving as an infantryman in the Marines took him somewhere he never would have imagined: teaching survival skills in the mountains. "I wanted to be an embassy guard, but my papers got lost, fortunately. Because instead, I got to teach mountaineering up in the Sierra Nevadas, back where I really wanted to be." Yet JW still felt something was not quite right. He had not found his true calling.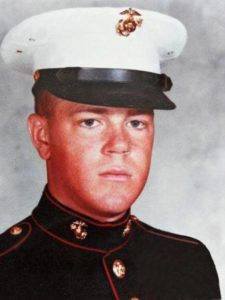 After taking an EMT course, JW discovered he really enjoyed the work and decided not to re-enlist with the Marines. "I wanted a place to be, I wanted to sink roots down in a community and I thought the Sierra Nevada might be just the place," he says. He went to work as a full-time EMT for a rural department and used his GI Bill to attend paramedic school. It was around this same time that JW met the love of his life, Nicki, and the two were married.
Over the next few years the couple began to raise a family and knew they did not want to raise their kids in their current location. That is when the fateful call came from a friend in Tumwater encouraging JW to take his qualifying test in Thurston County.
From the moment he arrived, he knew he was home. "I was driving around like, 'Oh it's that place that I had in my heart from a little boy.' It's just flooding back into me. It was a really weird experience," he recalls. After passing the notoriously difficult test, JW ended up choosing the Tumwater Fire Department to begin his career.
When an opportunity presented itself in the late '90s in the growing community of Yelm, JW made the switch. Yelm needed someone to help the all-volunteer fire department grow. JW worked his way up to assistant chief in Yelm's S.E. Thurston Fire Authority. Balancing a career and family life was not easy, but JW took it in stride. "That was our life for many years, being everything we could for our kids. We were their coaches and mentors. To me, a wonderful day off was spending that time with my family." 
After feeling his work was done in the firehouse, JW returned to his roots as a SPRINT medic in Rochester where he stayed for the next ten years. However, he still had some unfinished business in Tumwater. In 2011 he made his last move. "Fifteen years after I left I ended up back where I started. I poked my head upstairs and said, 'I'm home.'" Some of the same people were even still there.
"It was exactly how I wanted to end my career," says JW. "Just being a paramedic, doing what I love. This job has been perfect for me. I like people, I like figuring out what's wrong with them and making them feel better. I loved it right up to the very last day, to the very last call."
Throughout JW's life, one theme has remained constant; serving others. Even in retirement, he still found time to serve as board president for the Nisqually Land Trust and volunteer in countless other capacities. His most recent undertaking, in his signature spirit of serving others, was to step in as the interim Mayor of Yelm. After being a member of the Yelm City Council, JW found he greatly enjoyed making a difference in his community. So, in 2016 when the current mayoral seat was unexpectedly vacant, the council asked JW to step in and he accepted. He says it wasn't an easy decision as he had recently retired and was enjoying the lifestyle he created. However, once again, his need to help others won out.
After more than a year as interim Mayor, JW is ready to make his position more permanent by running for re-election. He says he's not done serving his community and still sees ways he can make a difference. "I'm just this regular guy, a family man, who likes to spend his time doing simple things. I love the life I've been given. Ever since I was a little boy, I've enjoyed doing things for others. That's just who I am. If I'm not doing something for somebody else, I feel like I should be. All of this has been because I want to help people out."