What do the Timberline High School music department and the Rainer High School football team have in common? They are both led by the incomparable Terry Shaw, whose passion for both pursuits has been lifelong.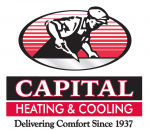 When he was in third grade, Terry's older brother started taking piano lessons. "I was drawn to it," he says. "And so I started taking lessons at that time as well." Terry took several years of piano, and in sixth grade began to play the organ in church.
"I went to a Catholic school in St. Louis, and my piano teacher was also my 8th grade teacher and the organist at the church," Terry explains. "He got me playing in the church."
And that, Terry says, was the beginning of his musical journey. At recess as a middle schooler he would stay inside and play the organ. He loved both instruments for the same reason. "I am a go big or go home kind of person, and I love the power and the sound of the organ," he says. "It's a beautiful instrument. And so is the piano."
When Terry started school at Centralia College in 1995, he still was not sure what he wanted to do for a profession. But he had a teacher there, Dr. Donna Huffman, who saw something in him. "She saw I had a unique skill set and would point me in directions and give me opportunities like 'Take this group and get them together on this song,' or telling me to take the pit when we would do a musical."
Under her gentle direction he found himself in a place that was very comfortable, leading others and helping them learn music.
After his two years at Centralia College, Terry attended Pacific Lutheran University and graduated with a Music Education degree. Aside from instilling the love of music in others as an educator, Terry performs as well. "I still play every Sunday. I haven't had a Sunday off in like 30 years," he laughs. He also is the founder of and music director for the Olympia Choral Society and plays with a band as well.
But all of this almost did not happen.
Terry also loved football and was good at it. In fact, he did not get into choir until his second year of college. He played football all through high school, and he had been recruited to play ball for Central Washington University. He went on the recruiting trip and stayed over the summer. "It was registration day, and I got up and left," he says. "And I still don't really know exactly why, other than I just didn't want to be there. And it was the best thing that happened to me."
Now, Terry is able to coach students in both music and football, giving him a life he never thought possible, and one that he absolutely loves. "Football is another passion of mine," he says. "I love the game, and I love coaching." And while the combination may seem strange, Terry says for him it is normal. "It's who I am," he adds.
In his spare time, Terry flies airplanes. He has a private pilot's license and his two boys, Trevor and Owen, love going up with Dad.
Recognition for his Contributions
Because of his passion, Terry puts his heart and soul into his work, and others have taken notice. Terry has been honored many times over the years, including several Teacher of the Year awards from different organizations.
This year, Terry is receiving a 2017 Governor's Arts & Heritage Award. The Governor's Arts Awards were established in 1966 to recognize the value of the arts in the state. In 1989 the Governor's Heritage Awards were established to honor the diverse cultural traditions that are a part of Washington's heritage. A friend of Terry's who sings with the Olympia Choral Society and in Terry's church choir nominated him. Nominees are evaluated on their contributions to art and cultural development for the state of Washington or a community within the state and their impact on that community over time.
"These are some of the most prestigious awards given by the governor. Artists and cultural bearers make significant contributions to their communities and to the state," says Glenda Carino, ArtsWA communications manager.
Terry is receiving the Young Leader Arts Award. Glenda says, "The category for young arts leader recognizes that young people are making significant contributions too, and the award is a way of encouraging them and recognizing their work in their communities. When the Governor's Arts & Heritage Award panel reviewed Terry Shaw's nomination material they were impressed by his work samples, the enthusiasm of his nominator and the many letters of recommendation which included a letter from former Secretary of State Sam Reed who said in his letter 'The community knows that if Terry Shaw is directing a performance, it's going to be memorable.'"
Terry's wife, Jennifer, shares his love for music and is an accomplished singer herself with the Olympia Choral Society. "She is a great singer who could make a living doing that if she chose," he says. "She has helped keep me organized and in line for nearly 20 years. More than that, she supports and encourages all of my crazy ideas. This award is for her too," he says. Terry is humbled to be honored by the state and governor for what he considers is "just doing my job."
Terry and the other recipients will be honored at a special celebration dinner on November 14, 2017, at the Museum of Glass in Tacoma. The event is sponsored by Capitol Heating and Cooling, Vulcan and Boeing. The public is invited to attend. Tickets are $40 and can be purchased through Brown Paper Tickets.