Submitted by Kelsey Hartsell for Seeds for Growth Community Center
As summer comes to an end, students begin to prepare for the next school year, many for whom this will be the last. After their senior year of high school, most students continue to further education or find their callings in volunteer or career opportunities, but what is there for students that have special needs and feel they can do neither? What about adults already aged out of the school system and aimlessly floating day to day with no real sense of purpose? Tracy Westberg has a solution.
"I saw a vision to offer a safe, fun, and relaxing place for people who are differently abled" Tracy, who has worked with special needs students in North Thurston School District going on sixteen years, says, "I was inspired by my special needs students. I want to see them continue to grow and live once they finish high school, not just drop into a category of existing day to day." Thus Tracy sat down, and with the support of her board of directors, built the plan for Seeds for Growth Community Center. Key statistics show that there is a substantial population Seeds for Growth Community Center will serve:
According to the Disability Planning Data, there are approximately 21,000 people between the ages of 16 years and 64 years old that document having a disability living in Thurston County. This does not include individuals who are living in group homes or in an institution, nor does it take into consideration individuals not yet diagnosed nor individuals who decline to disclose a disability. Updated statics from the 2013-2017 Thurston County Regional Consolidated Plan confirms that 13% of Thurston County residents document having a disability.  People with special needs are offered to attend public school until the age of 21 years. Upon graduation, the opportunities and social support exponentially declines with very few consistent options left.
"It doesn't matter the visibility or invisibility of the disability, it doesn't matter the severity or subtly, Every single individual who is differently-abled or special needs has the right to a sense of community and importance; and that is what Tracy provides" (Kelsey Hartsell, Board of Directors Public Relations Liaison speaking of Seeds for Growth President, Tracy Westberg).  The mission of Seeds for Growth speaks to the dedication this community center has for all its members: "To offer community-based activities and programs for individuals who are differently abled (ages 14+) by:
Providing programs for personal enrichment and enjoyment through a variety of activities.
Creating an environment that promotes the cognitive, social, and emotional growth of community members.
Assisting participants to increase their involvement in the local community.
Empowering individuals to strengthen their independence through daily living and life skills"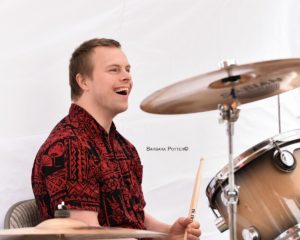 Not surprisingly Seeds for Growth has received a lot of support from local companies who agree with the value in inclusion. Lacey's Costco, Martin Way's Cricket Mobile, Mystical Cupcakes, Olympic Cards and Comics, Deschutes Print & Stitch (formerly Mantis Graphix), and South Sound Parent to Parent, to name a few, have all donated to support the development of the new teen to adult special needs community center. The community center will operate out of South Sound Parent to Parent's activity room until they find a location of their own. They will also host various activities in the community including an afternoon of bowling at Tumwater Lanes.
Seeds for Growth has launched their new activities calendar, which will begin Monday, October 2nd, 2017. The calendar can be viewed on their Facebook page and their website. A copy can also be requested via email.  Seeds for Growth is also seeking board members and volunteers. If you would like to get more information on any of the participation or volunteer activities, Seeds for Growth can be contacted through email at:  seedsforgrowth.oly@gmail.com. In the meantime, they ask that the community spread the word of the new center.