Art for art's sake is genuine, raw and a serious labor of love. Art and artists can be easily overlooked in our media-saturated culture and the line between lifestyle and livelihood for an artist can become blurred. However, the appreciation for an artist's true efforts has not entirely disappeared. The Gallery at South Puget Sound Community College offers a beautifully curated space that showcases unique artwork and artists year-round in multi-media exhibits open to the public.
Hosting artists from all over the Pacific Northwest, The Gallery, located inside the lobby of the Kenneth J. Minnaert Center for the Arts, is currently showing their third annual 2017 Southwest Washington Juried Exhibition. Inside the perfectly lit gallery are 42 pieces by 39 artists, with over 20 of them from Olympia, making this exhibition hyper-local. "Any artist living within Southwest Washington can participate," says Nathan Barnes, The Gallery's coordinator. "There are 10 eligible counties, from Pierce to Clark and the Cascades to the ocean."
The show groups together pieces in a way that brings to life the essence of a community. Amy McBride was this year's guest juror. "We look for a different guest juror every year. Amy McBride is an arts administrator in Tacoma. She has a lot of experience in public art, working with artists and municipalities," Barnes explains.
The current exhibition is a way for artists to gain professional experience and make new connections in the community, networking with other artists while sharing their own work. "For this exhibition, we considered the 42 individually created works chosen by Ms. McBride and grouped them conscientiously, such that one might speak to the next. The installation process itself is creative and carries responsibility. Depending on which direction you walk the space, you'll take some visual baggage from one piece to another and it could change the way you see it," Barnes explains on how juried shows are organized.
As the last exhibition of the current 2016-2017 season, The Gallery and its committee members have invested much time and energy in producing a cohesive show. "Out of this show, 10 artists have won prizes and six artists had work purchased by the college to become property of the campus collection to be displayed on the main campus or in Lacey. Four other artists obtain merit awards and $100 checks were given to each of them," Barnes says. These 10 artists are then asked to participate in a follow-up exhibition called "The Juror's Invitational" which will be held in March and April of 2018. This show will feature the award winning artists with more exhibition space, and offer a better sense of the artists' body of work as a whole.
A community is about unity, discussion, reflection and diversity, all components The Gallery at South Puget Sound Community College harbors. "Our mission here at The Gallery is to program diverse exhibitions that appeal to the creative and educational needs of our students and the community. The artists in the community provide us with a lot of support. We're also pleased that we can offer them creative opportunities. Olympia is a large, creative community and more local and regional work needs to be shown. We're pleased to contribute to that effort throughout the season," Barnes comments.
The Gallery also hosts the work of regional, national, and international artists as well as student shows every year. "The President's office is very supportive of the juried exhibition – we can't thank them enough. Off campus, folks are very supportive as well and enable us to continue our mission with additional funding," Barnes says. A few sponsors in the Olympia community that have made this season possible include, Nineveh Assyrian, Olyphant Art & Media, Camille Kettel, Dingle Bay Art, SPSCC Bookstore. And The Gallery works closely with South Puget Sound Community College Foundation.
"We are so pleased to see community support continue to grow for the Gallery, from both local individuals and our business friends. As The Gallery increases the educational and cultural opportunities for our campus and community to grow and learn together, we appreciate their dedication to the arts," says Tanya Mote, executive director of the SPSCC Foundation.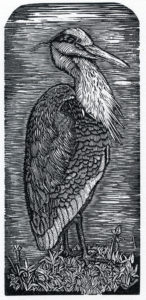 The Gallery ends its season on Thursday, August 24 with special extended hours that day from 10 am until 6 pm and opens its doors again on September 22, showcasing art by the South Puget South Community College faculty and staff. Until then, The Gallery is open Monday through Thursday to view the Juried Exhibition. Artists throughout the area are always seeking new spaces to present their work and gain feedback. The Gallery promotes a productive attitude for artists to be part of a larger community, including professional gallery shows with a local focus.
The Gallery at South Puget Sound Community College is gaining recognition as a vital space for local art. Barnes and the College are both working hard to spread the word about The Gallery's unique displays, community involvement and active promotion of the visual arts.
To learn more about The Gallery, contact Nathan Barnes or simply stop by during their open hours. Barnes can also help answer questions about how to support or sponsor an exhibition or receive a 2017-18 season brochure.
The Gallery at South Puget Sound Community College
360-596-5527
artgallery@spscc.edu
Hours: (summer) Monday – Thursday, (school year) Monday – Friday, noon – 4:00 p.m. or by appointment
Sponsored