The second day of football practice is drawing to an end at Rainier High School. There's just one remaining item on head coach Terry Shaw's agenda – conditioning.
A handful of players groan as Shaw spaces his players out to form a giant circle around him. A variety of agility drills follow.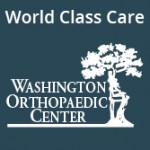 "No one said this was going to be fun," Shaw yells out.
Ian Russell is moments away from proving his coach wrong.
Shaw barks out an instruction and the players go to the up position of a push up and hold.
"Ian," Shaw's voice booms from the center of the circle. "You're up."
Russell knows what to do. The senior springs to his feet and begins to sprint around the circle. His knees go high as he hurdles his teammates one-by-one. The moment one player jumps over another, the player in the down position stands up and starts the process himself.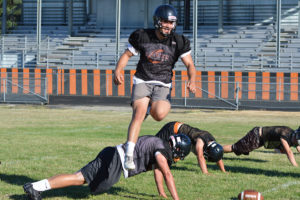 This continues until every player has made one successful lap and returns to their original position. Cue the trembling in the arms, the burning in the legs.
Summer vacation is officially over. Now the work begins.
It's hot out. Some players grit their teeth as they power through the drill. Russell, however, has a giant grin on his face during the entire ordeal. Odds are the smile has been there all day.
"I love it. Anything we do out here that makes us better I absolutely love doing," Russell states.
These are the parts of practice most players dread. Russell's different. He has waited nine months for this. "I don't care what we're doing," Russell said. "They can put me anywhere they want on the field. As long as I am out there playing football I'm happy. They can put me on special teams. I'll be the outside dude on the punt team. I don't care. I just need to be on that field."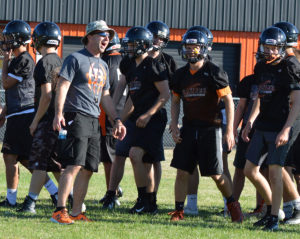 The truth is, playing time should not be hard to come by for Russell. The 6-foot-3, 225-pound two-way terror is one of the main reasons hopes are high this season for the Mountaineers as they look to return to the state playoffs for the first time since 1991.
"That's how Ian is," Shaw said when talking about Russell's enthusiasm. "He's that way at practice. He's that way in games too. He's just a kid who loves football, and when your best player is like that it's contagious."
Russell is coming off a breakout junior year where has was a first-team All-Central 2B Mountain Division selection at both running back and linebacker and will be one of the top players in a league that produced last year's state champion in Napavine.
The expectations are high this year for the squad – maybe the loftiest they've been in Shaw's five years with the program.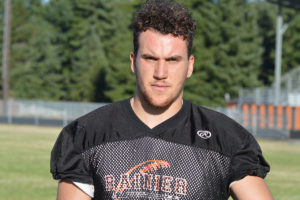 During his first year, the Mountaineers went 3-7 – the team's seventh consecutive non-winning season. That same year, Russell and his fellow seniors were eighth graders being coached in the same system the high school ran by David Castillo, who would later join Shaw's staff as an assistant.
"They started learning what we do here while in middle school. This is the first group we've had that has done that, and it shows," Shaw said. "The last two years we've taken some big steps forward. Our goal has always been to get better at something every day. We keep telling the kids if you do that the winning will take care of itself."
Rainier is coming off a 6-4 season that ended in the state regional round. After winning their first five games, the Mountaineers lost to Napavine in their second to last game of the regular season in a contest which ultimately decided the division crown.
"I feel the loss against (Napavine) really hit us," Russell said about Rainier's 42-0 setback to eventual state champions. "I think we learned that if we want to go anywhere we have to change, we have to be more dedicated as a team, and that's what we've been doing this summer. The players were doing Sunday workouts together before school even ended. We have the whole team together, getting faster, getting better. It's been a big team effort."
Also back to execute Shaw's triple option is junior quarterback Zach Lofgren, giving the Mountaineers their top two leading rushers from a year ago.
They will run behind an experienced offensive line, led by senior David Hoover, who earned first-team all-league honors last season.
"The philosophy of the triple offense is you don't need stud athletes," Shaw said. "You don't need huge guys up front. You don't even need a lot of speed. You just need to do everything correctly, and when you have a fullback who can turn 3 yards into 7 yards, and a quarterback that does the right things, it puts a lot on the defense."
Rainier begins its regular season on the road against North Beach on September 1. The Mountaineers play their first home game on September 8 against Raymond.