Have you encountered a turtle when running the Olympic Peninsula and Puget Sound trails? In the solitude of wilderness, surrounded by trees, rivers, lakes and sweeping panoramic views, a handful of runners, calling themselves turtles. Known as the Evergreen Turtle Rockets, the turtles laugh, smile, ask how you are doing and offer words of encouragement. The Evergreen Turtle Rockets started as a small group on Facebook, helping runners find someone to run with but have evolved into much more. Today, the group is bringing people together and developing strong friendships while creating a community that works to ensure inclusivity and regional pride.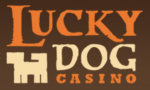 Members of the Evergreen Turtle Rockets bond in nature and build lifelong friendships. Gretchen Ta, a member of the group, is most often found in the Olympics, taking in views and enjoying the feeling of completion with friends. Living in Seabeck, Gretchen calls the Olympic Peninsula her home turf, running the trails and summits along Hood Canal and beyond.
Gretchen has been running since middle school, discovering early on that she craved the feeling of elation during and after running. For a few years after high school, she ran on the roads but transitioned to trails when she moved to Washington in 2014. Now, she has fallen in love with the trails of the region, often working her way up the Maynard Burn Way Trail in the Olympics to enjoy the spectacular views after the steep climb. It is on these long, tough runs that she feels the greatest rewards.
"It's hard to describe the 'cleansing' feeling you get after a fulfilling run on the trail," remarked Gretchen. "Getting into your car, covered in gritty, salty sweat, dirt, and maybe some blood, you're exhausted, but your mind is so clear. When I'm at work, my brain is always on, always thinking, always trying to stay on time, so being on the trails really lets me unwind."
Gretchen has a story like many around the region. Having served her country in the Navy, as well as being married to an active duty spouse, she has moved around a lot and has struggled, as we all do, to find good friends. Now living along the Hood Canal and working in Silverdale, Gretchen has found a home and a family with the Evergreen Turtle Rockets.
"It's been difficult to find deep friendships when you move every two or three years. Trail running has been the best way to get to know friends on that level," Gretchen explained. "When you're spending hours on the trail talking about life, it is pretty easy to maintain that lasting connection. I'm so glad I found this group; I can honestly say some of these people are like family to me now."
What began as a small Facebook group of Kitsap Peninsula residents has grown to over 600 adventurous folks from around the Puget Sound, all with an insatiable wanderlust for the outdoors. The core base includes 30-40 "regulars." The Evergreen Turtle Rockets are a low-key group, with no membership fees, waivers or obligations. The only requirement is to show up, have fun and enjoy your day. The core group gets together often, going on runs, swimming in lakes, cleaning trails and even taking camping trips together.
"We even came together and hosted our own 25/50k trail race this year to raise money to support local trails," beamed Gretchen. "The best part about this group is the camaraderie, encouragement and supportiveness of the people; I really can't say enough about our 'bale,' which is what you call a group of turtles."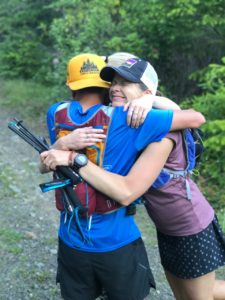 The Evergreen Turtle Rockets is open and welcome to anyone. Comprised of friendly, encouraging people like Gretchen, the trail running community of the Pacific Northwest is better off for the work of the Evergreen Turtle Rockets. Most of the Turtle Rockets members live in the greater Kitsap Peninsula, but are constantly running trails throughout the Pacific Northwest. There are also several who live in Port Townsend and Port Angeles, and even a few who dwell and run along the trails in Olympia and Tacoma. Preaching organization and safety, the group recommends all runners to be prepared before they head out and also to remember to have fun.
Gretchen has some advice for anyone curious about joining the Evergreen Turtle Rockets on a run: "Don't be intimidated! One of my favorite things about trail running is the people you meet. Trail runners, and particularly ultra runners, are the most humble group of runners you'll ever meet. Since each race course is different, we're not so focused on 'personal records' or running a certain pace. Nobody is checking his watch constantly. The reward is the run itself, taking in the beauty of the trail, conversing with friends and having fun."