Submitted by Port of Olympia
Olympia Brew Fest returns to Port Plaza on Saturday, August 5, for an afternoon of beer sampling, delicious food and live music on the downtown waterfront. Net proceeds benefit the non-profit Thurston County Chamber Foundation Small Business Incubator Program.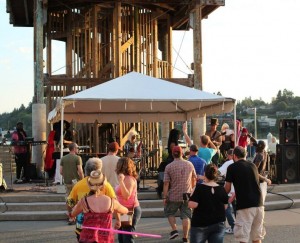 Guests can choose among 60 different beers from 30-plus hand-picked breweries to celebrate the community's long history of beer-making. Admission includes a commemorative mug along with six 5.5 ounce tastes. Additional taste cards may be purchased.
Brew Fest runs from 1:00 p.m. to 8:30 p.m. Tickets are $25 in advance, $30 at the door and $5 for designated drivers. All guests must be 21, including designated drivers. Free parking is available in marked lots at the corner of Market Street and Marine Drive.
In its sixth year, Olympia Brew Fest is already considered one of the premiere brew fest events in the northwest. Up to 3,000 guests are expected.
The Port is proud to partner in Olympia Brew Fest because the net proceeds benefit a small business program that helps stimulate economic development in Thurston County.
For more information and to purchase tickets visit the Olympia Brew Fest website.