Submitted by Iron Rabbit
Beginning November 28, Iron Rabbit Restaurant & Bar will begin applying an 18-percent service charge on all in-restaurant checks, instead of a gratuity. All proceeds will be redistributed to staff in the form of wages, commissions, and benefits.
"We are proud to be among the first restaurants in Olympia to take this step. We believe it invests in our employees while helping us modernize and improve our guests' experience," said Christian Skillings, Iron Rabbit owner.
Several factors prompted the switch: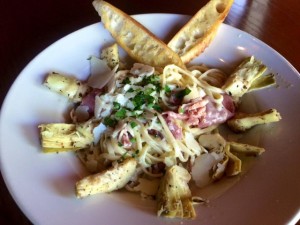 More equitable pay: Federal and state labor laws now prohibit restaurant operators from requiring servers and bartenders to share tips with kitchen staff, which has led to a growing inequity in how employees are paid.
Higher minimum wage: With the passage of Initiative 1433, the state's minimum wage will rise to $11 in 2017.  Iron Rabbit is raising its wages right away on November 28. The service charge will help fund the increase.
Expanded employee benefits: Beginning in January 2017, the restaurant will also expand benefits for employees with new, paid sick leave, a 401K program, and opportunities to earn extra pay based on performance.
"By treating all team members fairly, we create better experiences for our guests by attracting and keeping the best people, committed to service and quality," said Skillings.
Service charges have become more common in restaurants, from Seattle and Tacoma to cities nationwide.
"The restaurant has a unique opportunity to change for the better, and this is our latest step to keep improving. We are also very proud of Iron Rabbit's commitment to sourcing local foods and to operating sustainably by reducing waste through composting," said Skillings.
Update: The Iron Rabbit in its continuing commitment to being a great place to work no longer requires service charge but continues to offer benefits to all qualifying employees.