Editor's note: You have reached an article from 2016. For the most current 4th of July information, click here.
Nothing cures Monday blues like a birthday party. This year, instead of cake in the break room enjoy a national holiday to celebrate Independence Day.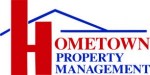 In between stocking up on supplies for the BBQ, sparklers for the after-party, sunscreen for day and bug spray for night, take a few minutes to find a fireworks display to end the evening. There will be shows state-wide with many options close to home as well.