June-uary is drawing to a close which means the Fourth of July is nearly here. Though the summer solstice is officially 9:24 p.m. on Tuesday, June 20, here in the Pacific Northwest, good weather arrives hand-in-hand with Independence Day.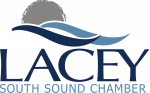 Several Thurston County cities have fireworks bans in place, restricting their sale and use, and regional burn bans can limit use in rural areas as well. Check out the Washington State Patrol's guidelines and information resources to ensure you have, above all, a safe Fouth of July.
However, from July 1 through 17, fireworks displays are part of festivals and events county-wide. Find the one nearest you or visit them all for a truly spectacular July.
Saturday, July 1
Kick off the month with a roar at the South Sound Speedway. Their Rochester-based extravaganza combines Wes Rhodes Super Late Model 126, Mini Stocks, Hobby Stocks and Bumblebees with post-race fireworks.
Tickets are $20 for adults, $18 for seniors, teens 13-17, and active military, $10 for kids aged 6-12, and free for 5 and under. Follow them on Facebook for details, directions, and fast-paced videos from previous races and events.
Monday, July 3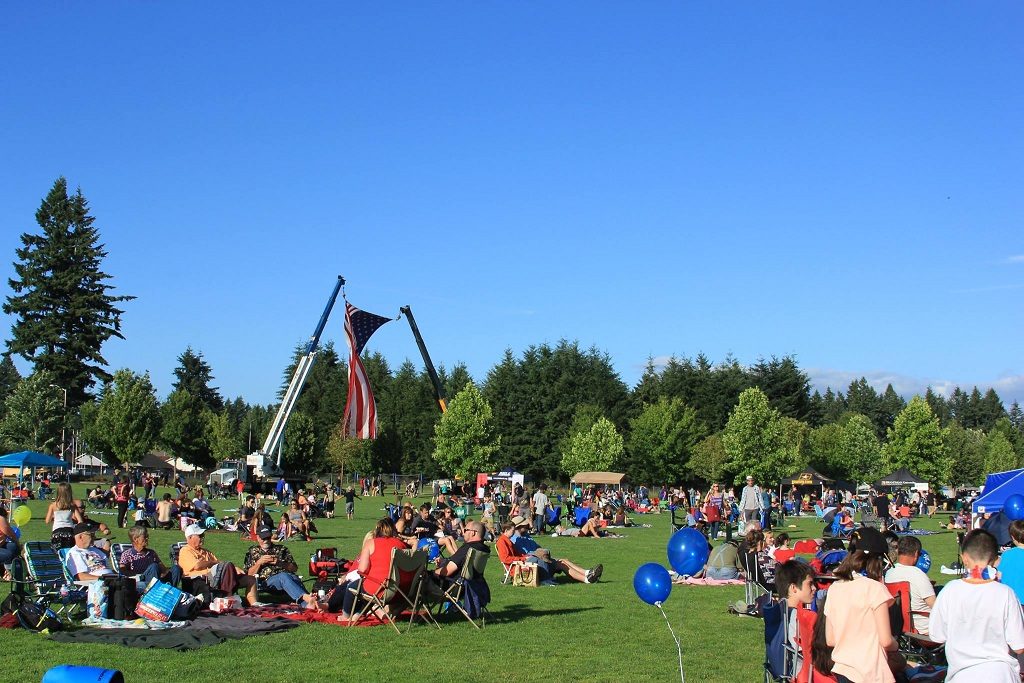 Join the City of Lacey for their 51st annual Fireworks Spectacular and Freedom Concert. This free night of music, fun, fireworks and more is held at Rainier Vista Community Park from 4:00 to 11:00 p.m.
Free, on-site parking starts at 3:00 p.m. with food trucks, vendors, and free activities starting at 4:00 p.m. For just $10, little ones can enjoy KidzPlay, a giant inflatable bouncy fun zone.
Live bands take the stage from 5:00 p.m. on until the fireworks start at approximately 10:00 p.m. Bring flashlights, blankets, picnic baskets, camp chairs, and all the supplies you'll need to have a fabulous fourth. Fireworks and alcohol are not allowed.
Tuesday, July 4
Tumwater
The Artesian Family Festival and Thunder Valley Fireworks Show takes Tumwater by storm on July 4. Start the day with the city's annual Independence Day Parade at 11:00 a.m. down Capitol Boulevard to Israel Road. More of an early bird? The Fairways and Fireworks Fore on the 4th Fun Run kicks off at 8:00 a.m.
After the race and/or parade, take a power nap before packing your goodies for the Festival and fireworks at Tumwater Valley Golf Course. On-site parking is $10 a car and gates open at 6:00 p.m. The event is free and full of music, food, bounce houses and even a 'Drop Zone' skydiver contest.
As with most shows, supplies for the long night are welcome but no personal fireworks, alcohol or pets are allowed.
JBLM
JBLM's annual celebration kicks off on July 3 for DOD ID cardholders and their guests only, however the annual Freedom Fest is open to the public on the 4th of July from 11:00 a.m. to 10:30 p.m. The event includes carnival rides and games, food vendors, family-friendly entertainment and culminates in a massive fireworks show celebrating the U.S.A. and the freedoms we all enjoy.
The fireworks show is held in Cowan Stadium and is preceeded by a "Salute to the Union" and a concert by the Army Band. Fireworks light up the night sky at 10:00 p.m.
Sunday, July 16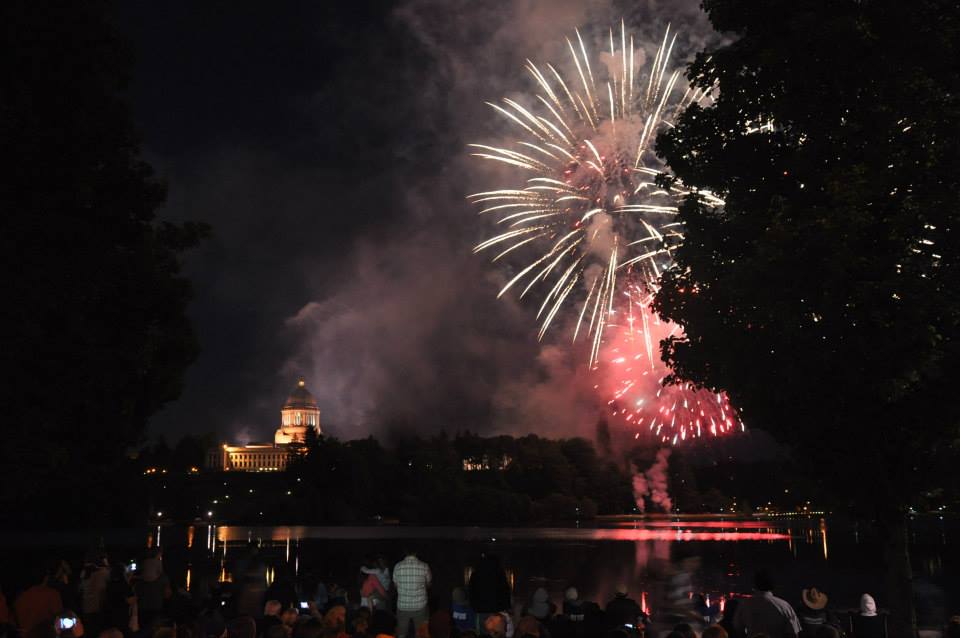 To honor 60 years in Olympia, Capital Lakefair's 2017 theme is 'Putting on the Ritz.' The Fair's annual Grand Finale Fireworks display can be seen across downtown Olympia as it lights up the sky over Capitol Lake.
Come early for a day of games, Funtastic Carnival rides, volleyball tournament action and live music. Then set up chairs to watch the performance around the Lake or from nearby Percival Landing. Fireworks begin at approximately 10:00 p.m.
Want more summer fun celebrating our gorgeous corner of the world? Check out our Major Events and Festivals list for year-round fun. Travelers looking for Fourth of July fun state-wide can find a printable, road-trip-worthy list of approved public fireworks shows courtesy of the Washington State Patrol. Listed by county and city, you won't miss out on the fun wherever you find yourself!
It's estimated that more than 40% of Americans will watch one of our nation's 15,000 patriotic fireworks displays (after consuming more than 150 million hot dogs!). Join friends, family, neighbors and community in keeping these traditions alive for generations.
But go easy on those hot dogs.