Being afraid of the dentist may not have a well-known name like 'arachnophobia' or 'agoraphobia' (spiders and open spaces, respectively) but it is a very real thing. Studies show that "among phobias, dental phobia was the most common (3.7%), followed by height phobia (3.1%) and spider phobia (2.7%)."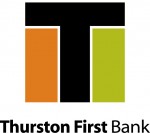 One easy way to overcome a fear is to face it directly. Throughout February, Olympia's Hands On Children's Museum hosts Dental Health Month with free activities, crafts, and screenings by local dentists.
Museum Communications Manager Jillian Henze reports that, in 2015, the Museum served 36,000 children and families in the Dental Office exhibit and provided 300 children with a dental health screening.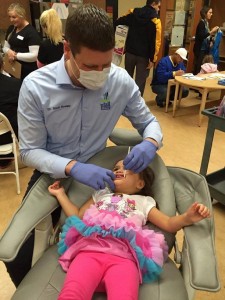 "Our vision and values strive for the museum to be a community resource and educational gathering place for families," says Anna Sayre, HOCM's Director of Operations and Education. "We value partnering with diverse resources in our community to bring health and wellness education and increased awareness and access to services."
"Seattle Children's Hospital notes that poor oral health in children has been linked to poor performance in school, poor social relationships and less success in later life," continues Sayre. "During Dental Health Month, we create a fun opportunity through free screenings, activities and exhibits to attract and encourage families to begin a conversation about the importance of dental health beginning at an early age. We hope to reduce child and parent anxieties over dental care by introducing them to the friendly faces of our local dental community members and help them take what may be the first step towards a lifetime of dental health for their children."
These screenings are organized by the generous staff of Small to Tall Pediatric Dentistry.  The three Small to Tall pediatric dentists are joined by other dental professionals in the community, including pediatric dentists, general dentists and other dental specialists like oral surgeons and orthodontists.
Dr. Scott Rowley has coordinated the dentist screening schedule since 2008, when the Museum was still in their small space by the Capitol.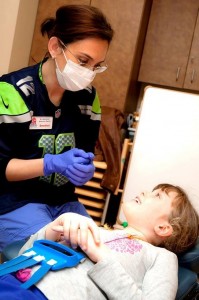 "We love sharing oral hygiene instruction and healthy diet tips for optimum oral health with the community," says Dr. Rowley.  "During the dental screenings, we also answer questions like when it's best time to see a dentist.  Above all, we want families to have a first-hand experience that visiting the dentist can be fun."
This year, Thurston First Bank is stepping in to provide an additional level of sponsorship, making this event truly a community partnership. "Olympia is a generous community and what the HOCM and the dentists are doing is reflective of that generosity," says Thurston First Bank CEO, Jim Haley.
"We believe one of the responsibilities of a local bank is to give back to the community, to support causes which improve the lives of the community," continues Haley. "It's part of our culture and our mission. It's one of the rewarding things that we get to do as a community bank."
"Everyone on the staff feels good about (sponsoring) which gives them a common bond and allows them to feel proud that they are part of an organization that actively contributes to great causes," adds Haley.  "It demonstrates our commitment to the community and is a tangible demonstration of our support to the community and sets a good example for other businesses and individuals."
Dental Health Month activities are free with Museum admission. Free oral health screenings will take place every Saturday in February from 12:00 to 2:00 p.m. and on Free Friday Night, February 5 from 6:00 to 8:00 p.m. While visiting, look for themed activities at the Science Table and upstairs craft rooms.
Need a pediatric dentist or have questions for the Small to Tall team? Give them a call at 360-459-5885 or drop by their offices at 3422 12th Ave NE in Olympia.
Have a dentist but in the market for a dedicated community bank? Thurston First recently opened an office in downtown Olympia and is ready to meet all your financial needs.
Visit the Hands On Children's Museum seven days a week at 414 Jefferson Street NE or call their front desk at 360-956-0818 with any questions.
But it's still the Pacific Northwest so bring an umbrella if you suffer from 'obmrophobia,' a fear of rain or being rained on.