Harmony Sweepstakes is back!  The Pacific Northwest Harmony Sweepstakes A Cappella festival returns to Olympia's Washington Center March 12, 2016.  As fans of Harmony Sweepstakes can attest, audiences will enjoy both terrific entertainment and the excitement of a fierce musical competition.  This year, six of the finest a cappella groups from Washington, Oregon, Colorado and British Columbia will take the stage with styles ranging from an all-girl harmonizing group, mixed gospel, traditional barbershop and grunge/alternative pop.  The winner of the PNW Harmony Sweepstakes will go on to the National Harmony Sweepstakes finals in May.
Straighter Road, last year's PNW winners who went on to become National Champions, will kick off the evening with their unique and contemporary gospel sound. And local radio host Smilin' Jay of Live 95, returns as the show's acclaimed emcee.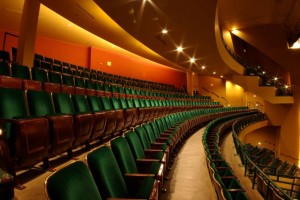 Each of the competing groups can be counted on to try and wow the judges and audience with their tight harmonies, clever arrangements and often astonishing vocal percussion.  Groups this year include 20/20, Restless Vocal Band, VITA Quartet, Over Time, Motive and MashUP.  Some have previous Harmony Sweepstakes experience like 20/20, voted at last year's show as Audience Favorite, and others, like the group MashUP, an all girl band of 15 and 16 year olds, are relatively new to the stage.
VITA comes from the world of barbershop/Sweet Adelines; Restless Vocal Band performs both classic favorites and current hits; Motive has performed for NBC's The Sing Off Tour and specializes in grunge-based sound; and Over Time, has performed together for years with their classic Barbershop sound.
Masterworks Choral Ensemble has been hosting the Pacific Northwest Harmony Sweepstakes for over 20 years, and has seen 5 of its winners go on to take top honors at the National Sweepstakes competition, the premier American showcase for vocal harmony music, sponsored by the national organization, Primarily A Cappella. The annual national competition draws from vocal groups from around the country who have won a regional competition in one of eight regions from coast-to-coast.
Fans of the Pitch Perfect movies and shows like Glee, the The Sing Off, and the new Pitch-Slapped, about competing high school a cappella teams, can expect to see even more a cappella in the spotlight.  Harmony Sweepstakes A Cappella Festival has announced that an Emmy-Award-winning TV production company is developing a new TV series based around the 2016 National Sweepstakes event.
The producers are interested in creating a reality television series focusing on the groups as they rehearse, prepare and perform in the competition.
So prepare yourself for one of the most entertaining, energizing musical showdowns you're every likely to witness – on the evening of March 12 at the Washington Center.
The concert begins at 7:30pm. Tickets for the concert are $26 for adults, $21 for Seniors, and $14 for Students, and are on sale now. You may purchase tickets online at Masterworks secure website MCE.org, as well as at the Washington Center Box Office, 512 Washington Street SE, Olympia, 360-753-8586, or online via the Washington Center's website: Olytix.org.
For more information contact: Sally Alhadeff; 360-349-3635; sallya@scattercreek.com​