Teri Simpson was volunteering as a Washington State Disaster Reservist, helping the victims of the Oso mudslide get assistance from FEMA, when she got a call from her hometown of Yelm. "The lady watching my cat said that the globe around my kitchen ceiling light was full of water and she was afraid to touch it," says Simpson. "A friend came over and caulked the skylight on the roof to stop the leak."
After 25 years, Simpson's roof was falling apart. "It was put on in 1990 and the shingles were just plain shot," she says. The biggest problem was leaks around her five skylights, with water running down, damaging and staining the sheetrock. "I just desperately needed a new roof and I didn't have the money for one," she says.
After returning from working as a Disaster Reservist for four months, she continued to watch her roof deteriorate without any plan in place for how to fund a new one. "I could see going to the Red Wind Casino and maybe getting really lucky or buying a scratch ticket, but never in my wildest dreams did I think you could win a new roof in a contest," she says.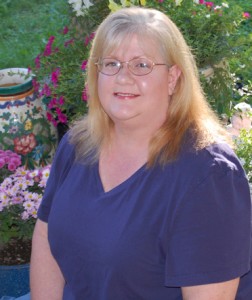 Then on October 12, Teri happened upon Evening Magazine after her regular television show was replaced by Monday Night Football. "There was nothing on except Evening Magazine and I decided to watch because it covers upbeat, positive stories about the Pacific Northwest," she says.
To her amazement, one of the stories featured a couple in Wenatchee who had been in a situation similar to her own. "They have these cute little cabins they rent where you can get away from it all, and there's not even cell phone reception," she says. "The cabins were kept in tip top shape, but the problem was they had no money left to fix the roof of their own home. They had won last year's 'Home for the Holidays' contest, which meant a free, water-tight, brand new roof."
Simpson found the contest rules for this year's contest on KING 5's website and discovered that the deadline to enter was two days away, on October 14. "I didn't talk to anyone about the contest, but I was really focused on being one of the three finalists", she says.
On October 30, she got an email identifying her as one of the finalists. The next day she began emailing all of her friends, encouraging them to vote for her throughout November. "Friends with large mailing lists sent the message out to everybody," she says. "Halfway through the month I sent out another message to say 'please keep voting.' The response was nothing short of amazing."
By 11:00 p.m. on November 30, Simpson was 501 votes ahead of the nearest finalist. She waited eagerly by the phone on December 1, certain that she was the winner. "They were specific that if you didn't take their call they would go to the second person," she says. "I waited, but they didn't call me all day. Finally I called them on December 2. Apparently the person who was supposed to call me had been in a training for two days but when he returned my call, he confirmed that yes, I was the official winner."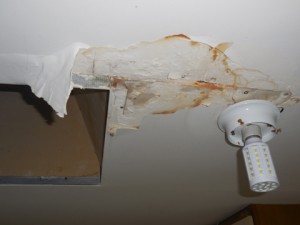 Still, none of it seemed real until the roofing crew actually showed up at her home.  "When I was sitting in the house and there were all manner of men tromping and stomping around up on my roof, that's when I knew it was really happening," she says.
The team that worked on her roof was happy to help someone who had done so much to support others. "I thought that was pretty amazing, actually, somebody that could take time from their lives and go out and help somebody like that," says Rainier View Construction and Roofing project manager Chris Rocco. "Rainier View feels the same way. When we can help people out like that it makes us feel really good."
As a Disaster Reservist, Simpson spent two months living in a hotel in Everett, working eleven hours a day, six days a week. She then spent another two months commuting up to the Washington State Emergency Operations Center at Camp Murray. "I helped with doing the case processing for the victims of the disaster who had registered with FEMA for assistance. I was one of several Disaster Reservists who spoke with each of the victims of the disaster, helping them with the paperwork so that they could get as much assistance as possible," she says. "Almost everyone had either lost someone or knew someone who perished in the slide. Everybody knew everybody up there. Normally in these situations we work seven days a week, but because of the catastrophic nature of this disaster, they made us take one day off a week."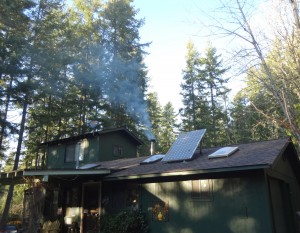 Simpson volunteers as both an Initial Damage Assessment Coordinator when reports come in immediately after a disaster and as a case processor. "Everyone who is affected in a disaster registers with FEMA for assistance. And as you would expect, there are rules and procedures which have to be followed. But when you've just survived a disaster it can be a bit confusing, so we call all of these people and make sure they've done all the steps and all the necessary paperwork so they can get as much assistance as possible," she says.
Back home in Yelm, she contends that the roof experience has taught her about acceptance. "Help, or what you need, can come from completely unimaginable places," she says. "Whatever you ask God for, God gives you better than what you asked for. We just have to ask for what we need, and then let God figure out the details."