When most people think about underprivileged youth, certain images come to mind. Sullen faces, slouchy or shocking attire, and attitude for miles are some of the more common visions. Rap music can be a lot like an angry teenager. Dark words usually spoken with lots of attitude by someone determined to stand out yet blend in with their own special crowd.
Bobby Williams, Community Youth Services Program Leader, is the genius behind a new program in downtown Olympia called The Bridge. Williams' program aims to give at-risk youth an outlet to channel their emotions in the form of rap music.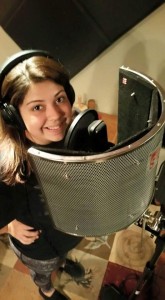 Rules of participation are simple: keep language appropriate, respect yourself and others and commit to eight weeks. Participants walk away with weeks of self-understanding in the form of compact discs that they themselves have written, recorded and produced. "Writing is important, empowering. Self-understanding is the basis for any therapy," explains Bobby.
To get an idea of what some of these kids are dealing with, check out some sample lyrics written by The Bridge participants:
"Back and forth, back and forth the struggle is real. Always putting me on a bunch of these pills. Trying to find my diagnosis. Everyday it's the same dang crazy nonsense."
"My mama had cancer, wish there was a better chance for her to advance on her life, including mine. This feeling ain't right. This feeling ain't fine."
Williams created the program while working in foster care. He has been rapping and performing since the tender age of 12 and has toured and made music videos with his group, Double B and Laces. With a background in psychology and social work, Bobby has a lot of experience working with youth in a professional context. Initially, he began taking foster care kids to a local recording studio. His program gradually grew until Williams realized he had a winning formula. Last year the decision was made to expand The Bridge beyond foster care. It's a groundbreaking program for at-risk youth and Williams is hoping to extend it to other communities in the future.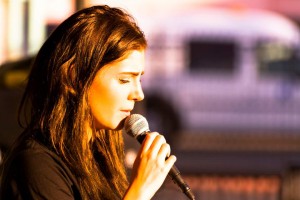 Shy Bryant explains, "I like The Bridge because it's like home away from home in a way. When I come here I can meet up with people that I know and people that know me and what I am going through currently. I can tell you that my friends know what I am going through more than my parents do. We can sit and write about it. People should definitely know that The Bridge is a safe place, like you don't necessarily have to be like Beyonce or you don't have to be this amazingly talented person because peers can help you with skills. My friends brought out my inner musician."
Emmey Bird says, "I like The Bridge because I feel like I can really connect with people who I wouldn't really hang out with in my daily life and I can make music with them and I honestly feel like music connects a lot of people. I'm learning how to not only write cleaner content but also to write with others more. You really have to communicate with them. People should know that The Bridge welcomes everybody."
Each eight-week session begins with a community contract developed by the participants. Songwriters take ownership and decide how they will be part of the group. Some common guidelines include being contextually appropriate, utilizing constructive criticism, understanding and no biting – a reference to plagiarism of other artists' lyrics and ideas.
Youth and adult music mentors assist Williams in keeping everyone on track and focused. Having a music background is helpful, but more important is having the professional skills to work with youth. Sometimes youth enter the program, thinking that it's easy to write and record songs and they learn that the process is actually a lot more complex. The Bridge location is made up of a large space for full group work and several smaller breakout rooms where members write together in an intimate setting.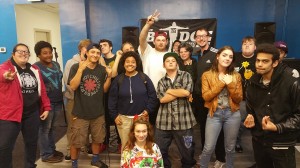 Participants get a chance to open up and share themselves in a safe environment, unlike at home or on the streets where they it might be unsafe to voice an opinion. The Bridge helps youth from all different walks of life. Bobby says, "Some kids we met out of juvenile detention and some kids are going horseback riding after this. It's a very diverse group. We really try to emphasize commitment. We want them here every week and we're working together as teams."
The Bridge's mission says it all. "Through mentoring youth in song writing we equip them with tools for self-expression and understanding that they will carry with them for the rest of their lives."
A modified version of The Bridge is offered at The Thurston County Juvenile Detention Center that fits the needs and schedules of its participants. Community partnerships are the lifeline of the program, and Williams is very grateful to organizations like Old School Pizzeria and Pacific Stage for their support and contributions.
Visit The Bridge website for more information on upcoming performances by Bridge graduates, or for general information about the program.