By Douglas Scott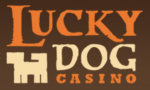 In the shadow of the southeast Olympic Mountains, perched along the shores of Hood Canal, the small town of Hoodsport rests quietly, awaiting your adventure. For 125 years, Hoodsport has captured the imagination of everyone who passes through this sleepy hamlet along Washington's often-overlooked fjord. Located just 45 minutes from Olympia, and a little over an hour and a half from downtown Seattle, Hoodsport has emerged as a must-stop location and a gateway to the Olympic Peninsula.
The town of Hoodsport isn't big. In fact, it isn't even technically a city. This unincorporated community in Mason County had only 376 permanent residents, according to the 2010 census. Yet, despite being a quick stop along Highway 101, Hoodsport is quickly becoming one of the Olympic Peninsula's favorite towns. Maybe it is the water, maybe it is the access to nature, or maybe it is the world-class dining and drinking experiences, but somehow everyone who explores Hoodsport falls in love with the area. With a lifetime of adventures just minutes from the community dock in downtown Hoodsport, take a weekend and explore why this area is becoming so popular.
The best way to explore Hoodsport is to arrive Friday night, or early Saturday morning. Ideally, you'll want to be in town for sunrise, as there are few places more beautiful to see the first rays of light emerge over the Pacific Northwest. Sunrise on Hood Canal is said to be life-changing. Around Hoodsport, views of Mount Rainier and Mount Baker shimmering at dawn are common, with an occasional pink sky reflecting off the water. To have the best views for sunrise and sunset, there are four places to stay near Hoodsport that offering stunning scenes of nature.
The Waterfront at Potlatch is also a great place to stay, right along Hood Canal. North of Hoodsport, the Glen Ayr Waterfront Resort is also situated right on Hood Canal, giving stunning views in all directions. Finally, if you are looking to stay away from Hood Canal and more toward the wilderness near Lake Cushman, the Lake Cushman Resort offers small cabins and camping, with access to the always-breathtaking Lake Cushman. Near the tiny town of Union, sits Alderbrook Resort. Offering views of the majestic Olympic Mountains, as well as a spa, great restaurant and numerous activities, a stay at Alderbrook is great for those looking to be pampered after a long week of work. If camping seems more your pace, check out these five outstanding campgrounds around Hoodsport.
Once you have watched the sunrise, head over to Hoodsport Coffee for the best coffee in town. Located just a few feet from Hood Canal, this quaint coffee shop is owned and operated by locals, eagerly waiting to help you wake up and explore the region. Chances are, after you get your beverage, they will direct you to a guidebook in their store, or directly refer you to the Staircase region of Olympic National Park. Thirty minutes from Hoodsport, Staircase gives access to miles of the most scenic trails, incredible mountains to climb and wildlife-watching opportunities.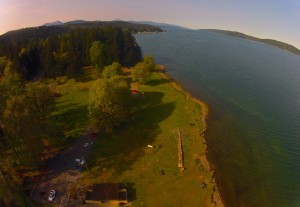 Be aware that trails in Olympic National Park are not dog-friendly. That doesn't mean you have to leave your pooch at home, you just have to find another place to hike. Luckily, the areas around Hood Canal offer great dog-friendly hikes, from Lena Lake to Big Creek, and Mount Ellinor to Murhut Falls. The rule of thumb is that if the trail is in the Olympic National Forest, dogs are allowed. Contact the National Forest Service for more hiking ideas.
If hiking isn't your cup of tea, try these fantastic viewpoints near town.
Once you have explored to your heart's content, head back toward Hoodsport to eat some of the best seafood in Washington State. The region is flush with salmon, oysters and shrimp, each so delicious your mouth will water for days just thinking about them. The best place to get seafood is from the source at Hama Hama Oyster Company, 15 minutes north of Hoodsport. As you sit along Hood Canal, piles of oyster shells rest, letting every car passing by see what they are missing. For a more formal dining setting for self-described foodies, let your taste buds explore at Alderbrook Resort. Award-winning chefs prepare unrivaled meals, all served from the gorgeous dining room at the resort. For more standard fare, grab a burger at the Burger Stand in Hoodsport, fantastic Mexican food at El Puerto De Angeles or hit up the NorthFork Grill at the Lucky Dog Casino for dozens of food choices.
Before you retire back to your room or campsite for the night, grab something to drink at the Hardware Distillery. Offering their own gin, whiskey and vodka, all made in the shop, Hardware Distillery is quickly becoming a must stop for enthusiasts of locally-made spirits. For wine drinkers, Hoodsport has not one, but two wineries. Each is awesome in their own right and should be explored. Stottle Winery, which offers wine tasting, is small, but has an amazing selection. The staff is friendly, fun and knowledgable and also run a shop in Lacey, Washington. Most famous for wine is the Hoodsport Winery, which has been operating since 1978, has a great selection of wines and other local products.
As the sun sets behind the Olympic Mountains, and the daylight vanishes like the wine, rest your body and get ready to have yet another day in this Olympic Peninsula paradise. The best part of spending a weekend in Hoodsport is the opportunity to hike more trails, eat at more restaurants and explore more local shops, all in this quaint, historical town.
Escaping to Hoodsport for the week is sure to relieve you of the stress from your workweek and get you reconnected with what is important in life: good food, good drink and good experiences. You can't go wrong by heading out to Hoodsport this weekend.