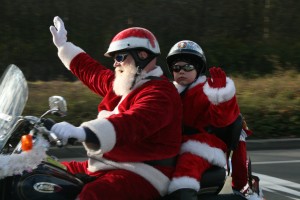 By Alyssa Ramsfield

The holiday season is in full swing and Thurston County is bustling with an array of holiday events. With so many to choose from, it is hard to narrow it down to just a few possibilities. Not only are these season happenings in our area family friendly but they are also absolutely free!
If your children are thrilled with costumes and ballerinas, check out the Studio West Dance Academy's Nutcracker Party at Barnes and Noble. On November 28 from 3:00 – 5:00 p.m., dancers will be dressed as characters from the classic ballet.  This event offers an abundance of thrilling holiday activities including face painting and story time with the main character from the show, Clara. Twirling attendees can also enjoy sugar plum cookies and fresh hot cocoa completely free of charge.
Downtown Olympia will kick off the season with their annual Downtown for the Holidays event on Sunday, November 29. Beginning at noon, families are invited to ride an electric trolley or horse drawn carriage through the city, view a gingerbread village, and listen to holiday music in Sylvester Park. The grand finale of the day includes a Holiday Parade down Capitol Way and the annual tree lighting ceremony. This free event is sure to bring cheer to any Thurston County family.
One of my favorite events to attend with my family growing up were bazaars. They are so much more than a place to buy seasonal items. These one-stop shops have everything needed for the holidays and they help to support our community. One of the bazaars you do not want to miss is the Hawks Holiday Happening Gift & Craft Fair on December 5. This annual event, hosted by the River Ridge High School band, funds uniforms, field trips, and competition entry fees. Beyond the 165 vendors to shop from, this craft fair also hosts entertainment all day long from throughout our region. Families can even have their pictures taken with Frosty the Snowman for free.
On the other side of town, Olympia Waldorf School will play host to their annual Winter Faire on December 5. The magic of the season will be celebrated all day long with a variety of vendors, food, and fun for all ages. These bazaars, along with many others, are an incredible opportunity to support our community and get into the holiday spirit. Be sure to check out our events calendar for a complete list of bazaars taking place between now and Christmas.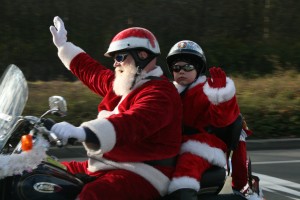 If you and your family prefer a noisier entrance into the holidays, you won't want to miss the annual Olympia Toy Run at 1:00 p.m. on December 5. Hundreds of motorcycles take the streets of Olympia carrying toys for needy children. The motorcycles and their riders are decked out in holiday decor rumbling down to Marathon Park to where the toys are collected. The roar of this parade is one you will never forget.
Sometimes, just being an audience member can help to transport you to a world of holiday magic. There are plenty of opportunities to do just that throughout our area. Timberland Regional Library has a calendar full of happenings to whisk your family away. A few of the highlights from this year's calendar include building a literary gingerbread house on December 16 at the Lacey location and celebrating Christmas with the aloha spirit with a Hawaiian holiday celebration at the Tumwater location. For a full list of holiday library events near you, click here.
Let it snow! At least, that's what the plan is at the Hands On Children's Museum on December 19. When was the last time we had a white Christmas? Well, not to worry, HOCM knows the importance of snow and the holidays so instead of waiting for the weather to cooperate, they are shipping in their own winter wonderland from White Pass Ski Resort. This is sure to be a snowball filled weekend downtown!
Rejoice in the season and take the whole family out to discover the many tidings of our community.
Thrifty Thurston highlights inexpensive family fun in Thurston County. The weekly series focuses on family-friendly activities throughout our community. If you have a suggestion for a post, send us a note at submit@thurstontalk.com. For more events and to learn what's happening in Olympia and the surrounding area, visit our complete event calendar.