In our hurried, changeable age, celebrating 40 years of small business success is a rare treat. For the last four decades, downtown Olympia's Radiance Herbs and Massage has been serving shoppers from near and far in body, mind, and spirit.
Now it's time to celebrate.
Whether you're in the market for quality global gifts, skincare products, books, or herbs and supplements from their array of more than 250 bulk herbs, follow your nose and step into a jewel-toned world of health, healing, and treasures from around the globe. (To read more about Radiance's delights, click here .)
A large part of the store's continued success is due to Radiance's welcoming and educated staff. Radiance is home to one of the most experienced massage clinics in Olympia that average more than 16 years of experience in the trade. For example, employee Kerri Ward Merill is celebrating 25 years with Radiance and herbal educator and team leader Carol Trasatto has been at the shop for more than 20 years.
Unsure where to start? Store owner Karin Olsen and her team of 25 provide classes taught by employees and local experts on everything from foods (teas, kombucha, and herbs), to hands-on soap making and basic aromatherapy. These courses are typically offered in the spring and fall as "affordable education about natural living and herbal medicine," explains Olsen.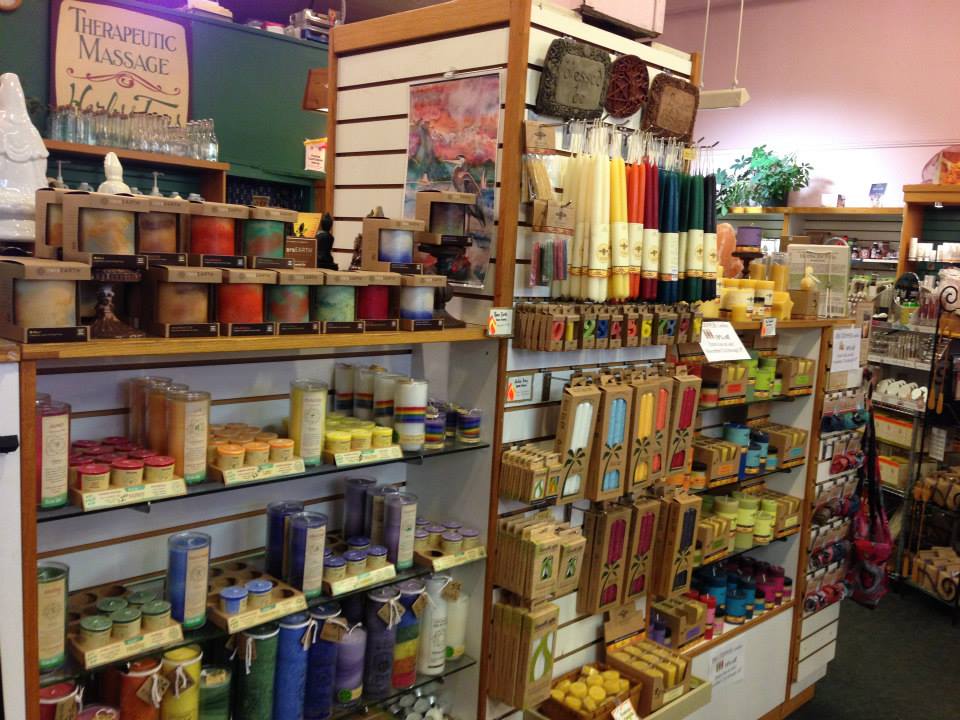 "We have very stringent values around having products that are really good for the planet and the person," says Olsen proudly. "We're a place where people come for self-healing and to find things to help them on their path." This success is what has kept their business thriving for generations.
On Saturday, July 25, Radiance will host their 40th anniversary festivities in Olympia's Sylvester Park. From 6:00 – 8:00 p.m., the music of Mukana Marimba turns the park into a free, open to everyone, celebration with staff members, devoted customers, and anyone curious about all the shop has to offer.
"This is our opportunity to celebrate with Olympia," says Olsen excitedly. "We've been supported by our community. Now we can show our gratitude for those many years." Strongly committed to our region, the store has charitably supported more than 130 local organizations throughout the years.
Whether you're a first-timer or a life-timer, drop by for cupcakes, music, dancing, fun, and gorgeously drawn henna tattoos.
At Radiance Herbs and Massage, you'll find both the space to grow and all the tools and training to help you on your way.
Follow the store's many events, book signings, sales, and classes online either through Radiance's Facebook page or by subscribing to their email newsletter.
Questions about gift items, bulk orders, or upcoming classes can be directed to 360-357-5250. Massage services from one of their experienced practitioners can be scheduled seven days a week by calling 360-357-9470.