Hoping to bring a bit of peace on earth to your holiday season? Check out Radiance Herbs and Massage in downtown Olympia. You can swing in for a soothing shopping experience or pause your preparations for a rejuvenating massage. In doing so, you'll be patronizing a business that promotes holistic well-being, social justice as well as environmental sustainability.
The unique inventory at Radiance includes herbs, spices and teas, nutritional supplements, natural body care products, jewelry, books, gifts, yoga and meditation supplies, and spiritually inspiring home items. Everything on the sales floor reflects the commitment of the owners and staff members to support self-determined, holistic wellness. As stated in their mission, "we work to be an inspirational environment where the community can come to meet, learn and gather resources."
Radiance takes the educational aspect of their mission seriously. They offer a variety of classes, ranging from traditional soap-making to tarot card reading. And, of course, the well-educated staff is always happy to answer questions. You can even email the herbalist directly, or visit face-to-face during her in-store days.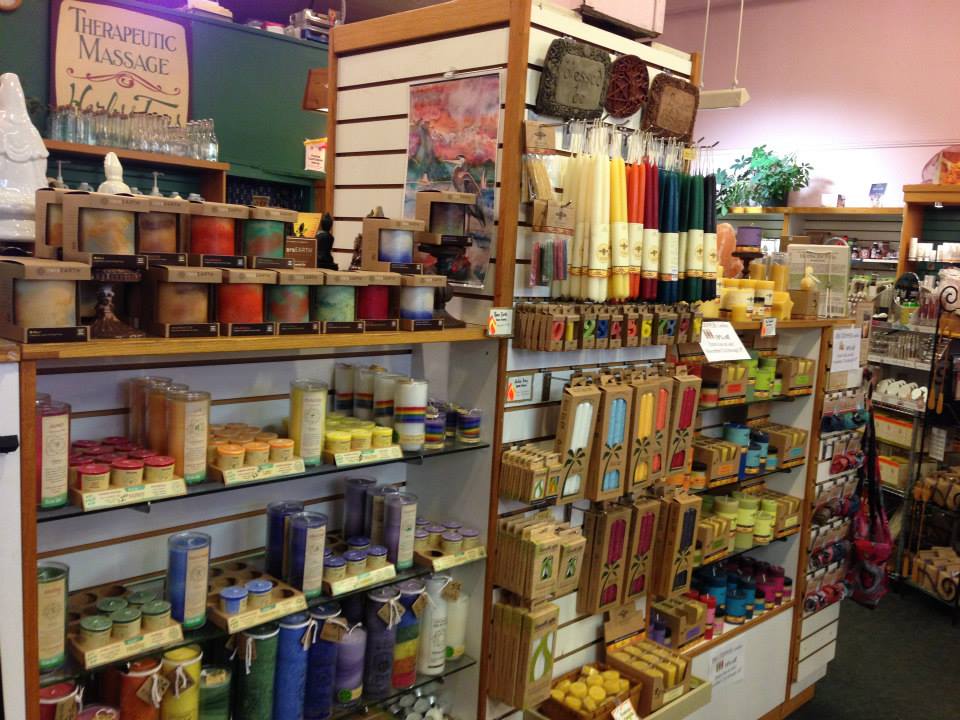 If solitary learning is more your style, you can easily spend a whole afternoon browsing the bookshelves. Radiance offers resources on such diverse topics as cooking, herbalism, personal growth, astrology, and magnetic healing.
One thing you will never have to question is the quality of the products stocked at Radiance. Co-owner Karin Olsen describes the time and energy spent to build and maintain an inventory that's fair-traded, ethically wildcrafted, organically cultivated, and clean. "It has to be healthy for the person and the planet," she says. To that end, the Radiance staff puts in countless hours researching ingredients. They also evaluate suppliers' human rights standards.  And the investigation doesn't stop after a product makes it to their shelves. If they learn that a negative shift has occurred in a product's formula or a business' practices, Radiance will stop carrying those items. "We let products go even if they're favorites," says Olsen.
In prioritizing ethics and wellness over profit, Olsen and her business partner Andrea Seabert are following tradition. When they bought the business back in 2005, they became the latest pair in a long line of female owners deeply invested in maintaining Radiance's calm yet positive vibe.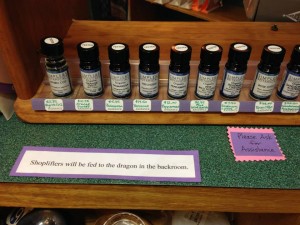 As Barbara (Park) St. Dennis, a former owner, once noted: "Radiance, as I understood it, had been intended as a life-center, a place for alternative medicines and supplies, and for massage."
Ah, yes: massage. Olsen is especially proud of their massage practice and considers it a blessing to have "collected this group of such talented body workers." A licensed massage practitioner herself, Olsen has 20 years of experience that includes owning her own massage therapy business. She's especially aware of how rare and precious it is to have collected such an experienced group of therapists—some of whom have been practicing for more than 20 years. Their biographies are available on the Radiance website, as is a list of massage modalities and prices.
It's worth noting that Radiance gift certificates can be used interchangeably toward any product or massage service offered at the downtown Olympia shop. Happy news for the last-minute holiday shoppers among us: gift certificates can be purchased online.
If you're looking at the last few people on your list and wondering if you can find them something at Radiance, the answer is probably "yes." After all, this is a business that carries everything from aromatherapy tools to natural baby and mama care products to herbs and spices for both therapeutic or cooking purposes. Stop in for some high-quality incense (free of harmful additives!) and you just may find yourself also picking up a calendar celebrating urban chicken farming.
In short, this place is a treasure trove definitely worthy of a ramble. Perhaps Olsen puts it best when she says, "Ten to fifteen years ago we would have been called a new age store. But now the new age has arrived. We are on the cutting edge of the mainstream."
Radiance is located at 113 5th Avenue in downtown Olympia. For questions regarding retail, contact them at (360) 357-5250. The massage practice can be reached at (360) 357-9470.