By Lynn West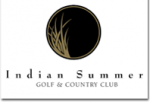 Even though I was traumatized at an early age by the strong suggestion that I merely mouth the words in the school choir, I so admire my many friends with beautiful singing voices. As a matter of fact, I choose to sit in their shadow at an annual Christmas "Sing-Along" party. One friend in particular always has a big smile on her face when she talks about being a member of the Olympia Peace Choir.
The Olympia Peace Choir is a unique grassroots organization that began five years ago as the brainchild of Kerri Lynn Nichols and a group of friends. Kerri Lynn describes, "Initially it was devised as a way to find joy and positivity in the power of singing as a counter to the negativity of the political and cultural divisiveness around us." She and a group of eight or nine friends gathered to discuss how they could create a group that shared their goal of welcoming all levels of singing ability and creating quality through inclusion.
"The first night we had a group of 45," Kerri Lynn told me. "We never envisioned that many people showing up or how the group would grow." Currently 110 members gather each Monday night from 7:00 p.m. – 8:30 p.m. at Good Shepherd Lutheran Church to learn new music and practice for performances. "We are not affiliated with any religious group," she told me. "We have just found a wonderful place to practice and perform. The group mirrors the diversity of our community, as does our music. We sing classical, international, contemporary and original pieces."
I asked my friend, Anne Sharar, what motivated her to become a member. She said, "A friend and I saw the Olympia Peace Choir performing at the Olympia Farmers Market. We thought it might be fun to be a participant. When we found an announcement describing the group as friendly with no auditions and that every voice counts, we were even more motivated."
Anne finds that the inclusiveness and open mindedness promotes both learning music of other cultures and the stories surrounding that music. The group has a few storytellers who expand on the historical and cultural aspects of the pieces they are practicing.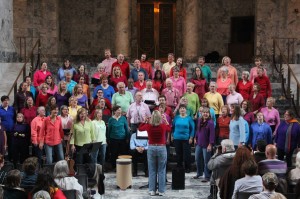 For their MLK-inspired performance in the Capitol Rotunda on January 17 from 12:00 p.m. – 2:00 p.m., the Olympia Peace Choir is learning a Turkish Laz work song, "Heyamo." It tells the story of the Laz minority group separated from family by the natural borders established during a Soviet takeover. In order to see family, the Laz would have to travel one thousand miles by land rather than merely crossing the river. Some choir members are also talented musicians and have formed a Klezmer band to accompany this piece. This performance, as are all the Peace Choir performances, is open to the public.
The mission of The Olympia Peace Choir according to Kerri Lynn Nichols is "to make the power of the community singing vibrate earth and shift together to make a slow movement toward peace and justice." With that goal in mind, each March the Peace Choir plans a benefit concert and silent auction with the proceeds benefitting a local organization. Past recipients have been SideWalk and SafePlace.
This year's concert will be March 28 at Good Shepherd Lutheran Church, and they have chosen to support Pear Blossom Place Family Support Center with the proceeds. Kerri Lynn said the leadership of the group is totally community based with a Board of Directors that oversees organizational issues. The group nominated five organizations and voted as a group in early January to support the new shelter.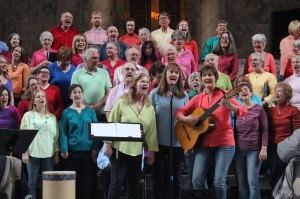 The Peace Choir meets from September through May and members are urged to commit for that period of time. "Whoever comes is supposed to be here," Kerri Lynn said, "but, of course, we are always looking for a few more men and younger folks." Currently the youngest member is 11 and the oldest 85. Each year for the benefit concert, they invite another group to be part of the program. Last year the Vashon Island Free Range Folk Choir joined them; this year's group has not yet been chosen.
The Peace Choir receives many requests to perform, but often the venues are not large enough to accommodate the members and accompanists. Currently the Board of Directors is piloting a project auditioning interested members for six or eight smaller a'cappella groups that could entertain at nursing homes, memory care centers or hospitals, for example. Since Peace Choir does not meet during the summer months, the a'cappella choirs could perform then also.
If you have a passion for singing, the Olympia Peace Choir is waiting for you. If you are a silent singer like me, enjoy the Peace Choir's performances as an enthusiastic audience member and maybe even tap your foot with the band.