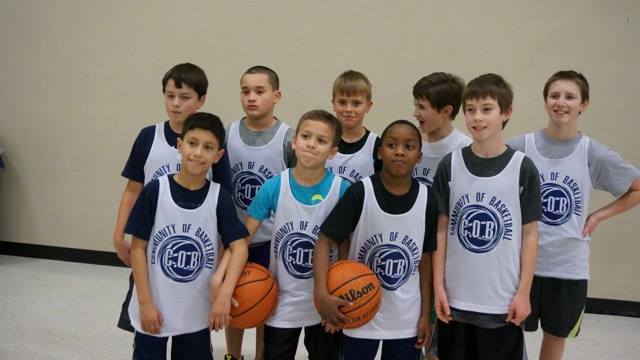 By Tom Rohrer

Dranoel Hamilton dribbles the ball slowly around the Faith Lutheran Church gym in Lacey.
The 1998 graduate of Capital High School pays attention to both the ball and the circle of adolescents at the center of the gym.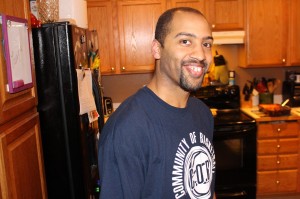 The group of middle school and high school students are connected by the basketball.  They look to the game, and individuals like Hamilton, for guidance, not just limited to the 90-foot court, but to the surroundings outside of the gym.
Hamilton is one of the founders of Community of Basketball, a non-profit group set on using basketball as a way to "coach and mentor" youth.
As all parents of athletes know, sports are not just used to determine who wins and looses at the youth level: it's a way to learn to cope with success, failure, and how to form positive relationships with peers.
It's clear that Hamilton takes his role seriously, and the kids follow suit.  Even warming up, the kids must be at full attention.
"I can't hear you," Hamilton cries out to the group while they perform defensive slides around the gym.
Immediately, the word "ball" echoes across the gym ceiling.  Hamilton, for a moment, is satisfied with their performance.
"You need kids to practice with the same intensity that they play the game at," said Hamilton. "It requires toughness and not the same toughness someone thinks of when they think of a bully.  Toughness is doing the right thing regardless of how hard it is."
Hamilton is not alone in this thought process.  He created the program along with his brother-in-law, Terrance Howard, in an attempt to instruct their children, siblings and relatives.
Howard believes the Community of Basketball program is part of the equation for a successful life.
"We want to raise men and women to become productive members of society," said Howard, who has lived in the Lacey area since 2001.  "We are teaching players responsibility, independence and how hard work allows them to get better in all avenues of life."
With a mom constantly working, and a father out on military duty, Howard looked to basketball as a constructive way to spend his time and to find a family type atmosphere that was not always present at home.
"[Basketball] that was the one thing that helped pull me from all the negative things, and it gave me my own family away from home," said Howard, who worked in juvenile rehabilitation at Green Hill Juvenile Center in Chehalis for the past decade. "From my tenth grade on, I had a different coach each year, and it was tough to get that guidance.  That's the motivation for COB, to provide that leadership and build relationships with the kids.  I didn't have anyone guiding me, to show me what to do."
Starting at Clover Park High School after re-locating from Milwaukee, WI., Howard would go on to attend Lakes High School in Tacoma before eventually playing one year of basketball at Tacoma Community College.
Howard's younger brother, an eighteen-year-old who everyone calls MJ, appears to be a replica of Terrance.  MJ is tall, has long arms and is extremely athletic.  Like his older brother, he is also extremely polite and welcoming, greeting me with a sturdy handshake and a 'nice to meet you sir'.  That politeness and respect for elders is a trait required of all COB members, as I was welcomed into the practice and a pickup game with respect and friendliness.
"He became my inspiration, the person I want to be there for always," said Terrance, who was in tenth grade when MJ was born.
Community of Basketball was started about a year ago, with only a few youth athletes attending random skills sessions here and there.  Since then, the organization has moved closer to 501(c)3 status, and now instructs close to 50 student athletes, both boys and girls, from below middle school to high school.
Howard and Hamilton have taken teams made up of COB players to tournaments at Squaxin Island, Ft. Lewis/Tacoma and even to Hoopfest in Spokane this past June.  To pay for facility costs, COB requires a $100 per month payment for each child, while the kids in turn get three or more days in the gym each week.  All money goes into the facility costs, tournaments, leagues and traveling.
The group has also held car wash fundraisers and even has visited senior assisted living homes to cheer up some of the tenants.
"We want them to learn that you can have a positive effect on the community," said Howard, who still plays in the Olympia City League and has played in various Pro-Am leagues across the South Sound since he was a high schooler.  "As we all know, it takes a village to raise a kid, and we want the kids to return that favor."
Howard has instituted a study hall/tutoring period before each practice at the start of the school year and will not allow kids to play if they're not putting full effort into their studies.
"Academics is priority number one," said Howard, who is also hoping to get an AAU license for the club. "But we understand the need to help a kid if they're struggling rather that turn them away. Sometimes it's not because they're not trying, but rather they just don't get the subject or aren't getting help at home. We want to teach them that effort and then find out what we can do to help them succeed in the classroom."
The kids themselves have seen an impact in their lives, not just on the court, but in their social/academic lives.
"It's helped me handle adversity better, like losing a game or any tough situation," said Isiah Richardson, a student at River Ridge High School. "I've learned to calm down, take a deep breath, and regain focus."
"I think I've learned to balance time better," said Josiah Avington, Richardson's classmate at River Ridge and teammate on the Hawks basketball team last year.  "How to just be more productive with everything in my life."
For Rahodell Richardson, who helps Hamilton and Howard and whose son, Isiah, is in the program, Community of Basketball is a way to connect him with the younger generation.
"It means everything to me, in this community, instead of kids having no gym membership, getting in drugs or other trouble, they're getting a chance to work hard and learn from strong men with good morals," said Richardson. "It can also help a father become closer with his son, and strengthen that relationship even more."
Hamilton certainly is seeing that come true, as his young son, barley big enough to dribble and adult basketball, is participating in all the drills with the bigger kids.
Howard has noticed the older kids start to mentor and look out for the younger pupils, and has seen the confidence grow in the youngsters.
"It works two ways. First, the young kids are feeling better because they're accepted by the older kids," said Howard of COB, which has kids from primarily Lacey high schools, but Tumwater and Capital High as well. "And then, the older kids feel better about themselves, because they have a positive impact on the younger kids.  There is no bullying here, nothing like that.  If there is any negativity floating around, we run lines. These kids are a family and that was our goal all along."
So what's next for Hamilton, Howard and the rest of COB?  Howard mentioned how he would like to create his own facility that not only has athletic accommodations, but a computer lab and classrooms as well.  Howard is always looking for more parent volunteers and to participate in community events as well.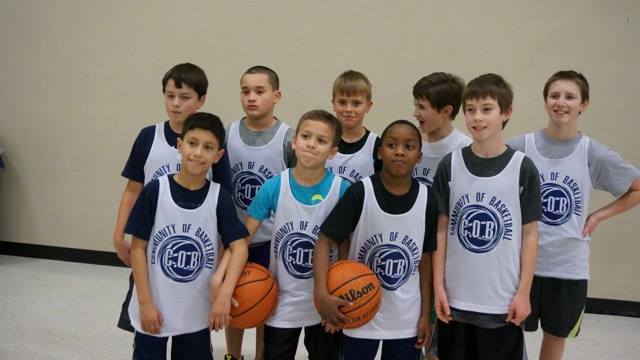 "We are a long way from being where we can be, and I would like to make this my full time job.  So would [Hamilton] but were not there yet," said Howard. "But, how far we've come, I'm proud of that, and it's nice to know we can grow some more."
During each practice, both Hamilton and Howard play with the younger kids.  Playing with and against adults is something both did growing up as well.  This firsthand experience gives them insight to how important their role really is.
"The kids, for whatever reason it may be, they need us now, right now," said Howard, whom, along with Hamilton, has COB players and family over for cookouts and to watch games on T.V.  "We take that responsibility seriously and we always will."
For more information on donating to, volunteering for or enrolling in the Community of Basketball, visit their Facebook page at https://www.facebook.com/basketballculture.