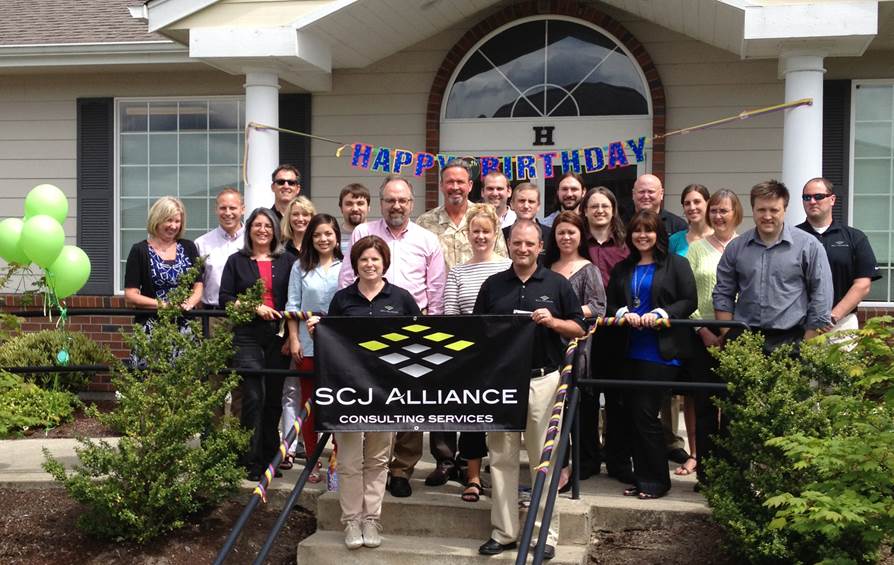 Submitted by SCJ Alliance
SCJ Alliance, in partnership with Project Groundwork, is pleased to announce the combining of the two firms. SCJ is a Northwest consulting company specializing in transportation planning and design, civil engineering, and land use/environmental planning. Project Groundwork is a site design and landscape architecture firm with offices in Seattle and Wenatchee, WA.
"We are delighted to be joining forces with Project Groundwork. It's a tremendous opportunity for both firms," said Eric Johnston, SCJ Vice President. "Incorporating a design component at an earlier stage in a project is a huge benefit to clients. The merger creates a full range of complementary, professional services under one roof," said Johnston.
Since Project Groundwork's founding in 2007, they have blended the professions of landscape architecture and civil engineering. Project Groundwork's Co-Founder and Principal Landscape Architect David Stipe shared, "In SCJ Alliance I was pleased to find a planning and engineering company with a similar outlook and approach, combining both engineering and landscape architecture design at the outset of projects." Project Groundwork's primary studio is in downtown Seattle, at 1631 Fifteenth Avenue West, Suite 199, Seattle, WA 98119.
SCJ Alliance, an award-winning, nationally-recognized company, was founded in 2006 as Shea Carr Jewell. "Since SCJ's founding the firm has been looking forward – forward to exciting opportunities, new geographic markets and expanded technical disciplines," said Johnston. SCJ has grown steadily from three employees in one location, to over 50 employees in six locations. In addition to the Seattle and Wenatchee studios, SCJ has offices in Lacey and Vancouver, WA; Boise, ID; and Westminster, CO.
SCJ Alliance has provided the expertise behind many endeavors in the region.  Some of the firm's current high visibility efforts include planned improvements around Joint Base Lewis-McChord spanning five miles and four interchanges; an environmental assessment of the historic Tumwater Brewery site; civil engineering design for a 120-acre industrial parcel for the Port of Tacoma; civil engineering for WinCo Foods across the United States; and the High Roller in Las Vegas, the world's largest observation wheel.
Project Groundwork's portfolio includes the Crescent Bar Recreation Area Master Plan near the Gorge Amphitheater, the Wenatchee Foothills Trail Plan and trail head designs, and the East Wenatchee / Douglas County Shoreline Visioning project.
For more information about available professional services visit projectgroundwork.com or scjalliance.com.