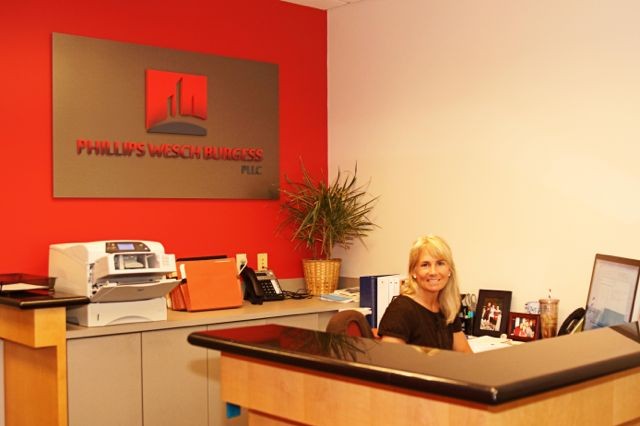 Submitted by Phillips Wesch Burgess PLLC
Firm opens new office to assist Pierce County residents and business with legal needs. 
Phillips Wesch Burgess PLLC, a boutique real estate and land use firm founded in Olympia, has recently added a second office in Tacoma to better serve a wider range of South Sound real estate clients. The firm's newest office is located in one of two commercial spaces at 505 Broadway in the Stadium district of downtown Tacoma. The firm plans to use its new Tacoma office to support its growing South Sound real estate practice and build its attorneys' existing community ties and clients in Pierce and South King Counties.
Phillips Wesch Burgess PLLC provides clients with a rare combination of large firm experience and small firm personal service. The firm's six attorneys, Richard "Mick" Phillips, Angelia Wesch, Heather Burgess, Kelly Wood, Martha Wehling and Dan Shin, are a multidisciplinary team serving a wide range of private and public sector real estate clients.
Dan Shin, who joined PWB in September, will be working full-time from the firm's new Tacoma office. Dan's experience includes representing foreign and domestic investors, developers, franchisees, property owners, and lenders in a wide range of real estate transactions. The firm's founding partners, Mick Phillips, Angelia Wesch, and Heather Burgess, work out of offices in both Olympia and Tacoma.
PWB is committed to providing its clients with expert service with integrity and a high standard of excellence. The firm looks forward to providing the skilled, client-focused legal services to an even wider range of clients from its newest location in Tacoma.