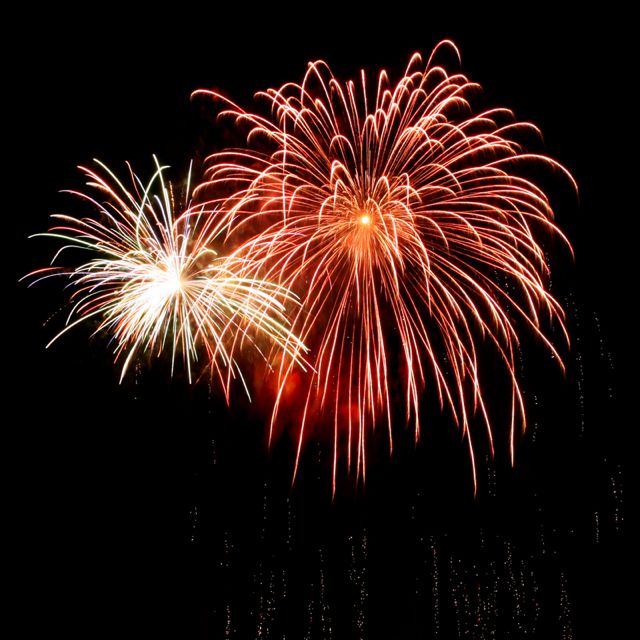 *Editor's Note – You have found the 2013 fireworks information.  For 2014 details, click here.

With the Boston Harbor and Lacey fireworks shows scheduled for July 3, families from around Thurston County flock to Tumwater on July 4.  An opportunity to celebrate in a traditional fashion – parade, festival, fireworks – appeals to many families.  The Independence Day holiday begins with a traditional 4th of July parade, followed by the Tumwater Artesian Festival and culminating in a sparkling display of fireworks that evening.
In its 26th year, the City of Tumwater hosts the only 4th of July parade in Thurston County.   "Every year, the community comes out to enjoy dance teams, classic cars, horses, Lakefair court, and more," explains Marisa Capella, Recreation Marketing Specialist for Tumwater Parks and Recreation.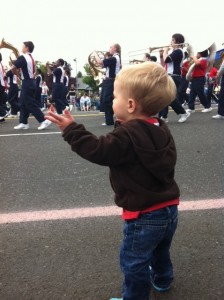 The parade typically has around 100 entries.  Fan favorites include the Lakefair float and the American Made Rodeo Drill Team.  "The crowd really gets enthused when the Tumwater dance teams and cheerleaders pass by with their spirited dance moves and energizing music," notes Capella.
The Tumwater parade Grand Marshals will be Joint Base Lewis McChord 17th Fires Brigade, led by Colonel Kamper.  The parade steps off at 11:00 am on July 4th.  The parade route starts at the corner of Capitol Boulevard and Lee Street.  It ends at the intersection of Linderson Way and Israel Road.  The complete Tumwater 4th of July parade route, can be found here.
Capella says that the best viewing spot is near Tumwater City Hall on Israel Road.  "This is where the announcer's stand is located, so attendees who watch the parade here, get the added bonus of hearing more information about each entry as it passes by and learning which entries are chosen as award winners," she says.
After the parade, go home and take a nap before heading over to the Tumwater Artesian Festival at the Tumwater Valley Golf Course.  Gates open at 6pm.  Music, food, games and staking out your fireworks viewing spot are on the agenda.  The festival is packed with children's activities, games, music and fun.  Food vendors are on site but families are also welcome to bring their own picnic.
In its 13th year, the Tumwater Artesian Festival and subsequent Thunder Valley Fireworks Show is sponsored by the Tumwater Downtown Association and area businesses.  "Through their generous sponsorship, we are excited to be able to keep this family-oriented event free of charge," explains Capella.
Around 8:45 pm, Skydive Kapowsin will drop in to the fair.  "It's always amazing to see their impressive descent and graceful landing," says Capella.  Children fill out contest entry forms, hoping that one of the skydivers will land on their entry and win them a prize.
According to Capella, the fireworks show is always a major highlight.  "The fireworks are set to music and each year offers an awe-inspiring display," she says.  The fireworks are expected to illuminate the sky around 10:15 pm.
For more 4th of July event information, click here.