*Editor's Note – you have found the 2013 fireworks information.  For 2014 information, click here.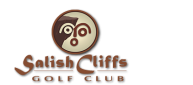 South Sound residents are gearing up for another delightful season of fireworks festivals.  Festivities begin on Wednesday, July 3.  Find even more 4th of July holiday activities on our event calendar.
As a reminder, the sale and discharge of personal fireworks is not permitted in Lacey or Olympia.  For more information about 2013 fireworks regulations, click here.
To plan a action-packed 4th of July holiday weekend, click here.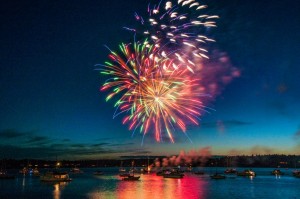 Boston Harbor Marina – July 3 at about 10:00 pm
312 – 73rd Ave NE
Olympia, WA 98506
A fan favorite for years, the Boston Harbor Marina will launch fireworks from a barge just off their docks.  A tradition for more than 100 years, the "3rd of July" fireworks are a 'must see.'  Locals enjoy watching the fireworks display from the Boston Harbor Marina docks, neighbors decks and water craft.  To read more about the tight knit, Boston Harbor community, click here.
Lacey Chamber of Commerce – July 3 at 10:15 pm
Fireworks will be launched from William A Bush Park.  The best viewing spots are at the Lacey Crossroads shopping center or along the Chehalis Western Trail.  Nearby businesses are also opening up their facility for viewing parties.  Check out the BBQ and fireworks viewing at Indian Summer Country Club.  The dramatic fireworks show is expected to last for 15 minutes.  More information, including a link to traffic detours, can be found here.
Tumwater Artesian Festival – July 4 at 10:15 pm
Tumwater Valley Golf Course
4611 Tumwater Valley Drive SE
Tumwater, WA 98501
A full-day event, the Tumwater Artesian Festival is the optimal way to spend the Independence Day holiday.  Watch the Kapowsin Skydivers "drop in" to the festival around 8:45 pm.  With support from the Tumwater Downtown Association, the free event is continuing in its 13th year.  The fireworks extravaganza begins at 10:15 pm and is coordinated to music.  The show is launched from the Tumwater Valley Golf Course and is visible for miles on a clear night.  More Tumwater 4th of July info can be found here.
Capital Lakefair – Sunday, July 21 at 10:00 pm
Serving as the Grand Finale for Lakefair, the City of Olympia launches a fireworks show from Capitol Lake.  Watch for more information as the longstanding event draws closer.
To find great, family friendly activities to enjoy throughout the weekend, check out our event calendar.