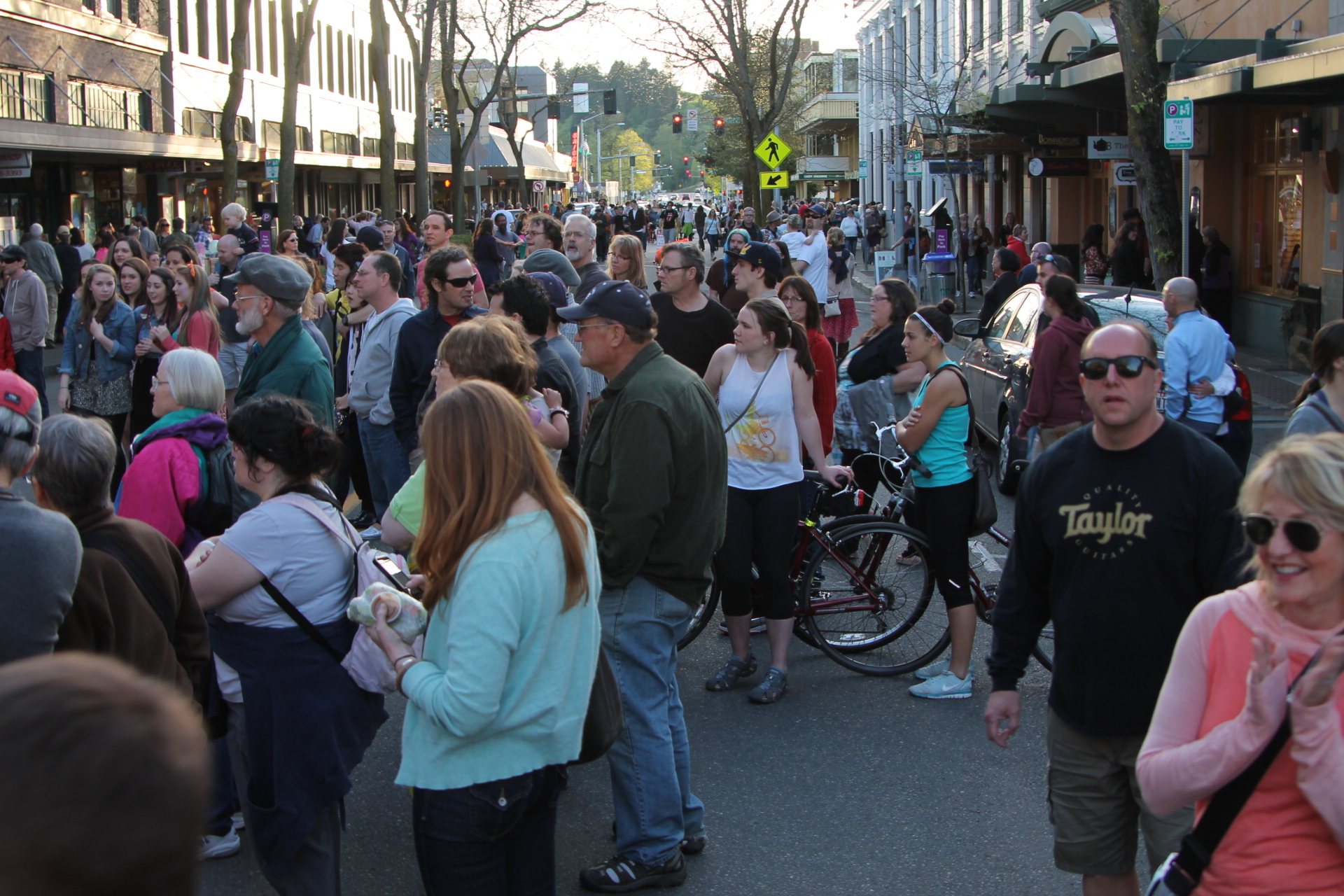 True to its nature, people flocked to downtown Olympia on Friday evening to begin a weekend celebration of the art community.  In it's 46th year, the City of Olympia's Arts Walk is a well-attended, popular event.  Olympia residents and tourists visited almost 100 stops along the Spring Arts Walk map.  Entertainment included viewing art, creating sidewalk drawings with chalk, street performers, and musical concerts both around town and in local shops.
Beyond seeing local artists' work, Spring Arts Walk is also a chance to stop in at local businesses, restaurants, and retailers that occupy the downtown business core.  To read more about exploring local shops during Arts Walk, click here.
Spring Arts Walk continues in downtown Olympia on Saturday.  The weekend culminates in the Procession of the Species which will travel through downtown Olympia beginning at 4:30 pm.
For complete Arts Walk and Procession event information, click here.