By Tom Rohrer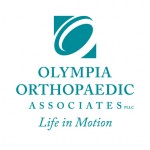 Running a half or full marathon is a rewarding and enlightening experience.  It allows individuals to find their inner strength, to push through obstacles, and achieve a challenging goal through dedication and preparation.
While the host of mental benefits could stretch across multiple pages, there remains a harsh truth about such long distance running events; they're incredibly hard on your body and require nearly 100 percent physical exertion.
On Saturday, March 2, over 400 runners will give it their all during the third annual Mountain Marathon and Hillbilly Half Marathon in the Capitol Forest.
The events, organized by Guerilla Running, will start and finish at the Rock Candy parking lot in the Capitol Forest.
This is the second consecutive year that the Hillbilly Half will be part of the La Sportiva Mountain Cup, which features ten of the toughest trail runs in North America.
Guerilla running co-founders Rachel Jamison and Craig Dickson say racers from across the country will be participating in the Thurston County area event, traveling from as far as Virginia, Arkansas and Alaska among others.  Jamison is proud of the national recognition the event receives, and how it benefits the beautiful Capitol Forest.
"The race benefits Friends of Capitol Forest and a portion also goes to Thurston County Search and Rescue. The forest has lots of high quality trails and areas to run, and truly it's as tough as any event out there," Jamison said.
Jamison and Dickson wanted to make sure the event would be as difficult as possible when they were formulating the idea.
"We started it because Craig's from Colorado and a bunch of his friends were running the Pike Peak Marathon, and there wasn't anything like it in Washington," Jamison said.  "We then thought, what around here would be the toughest route to run?"
The challenge of the event coupled with the high caliber athletes adds to the appeal for participants.
"I've run about thirty half-marathons and a bunch of trail events, but this was the toughest by far," said Laura Gjuka of Tacoma, who ran in the Hillbilly Half last year. "I love seeing the super fast runners coming down.  I was definitely watching them and not running with them."
"The trail is a lot gnarlier than other trail races and that's in part because of the cinder blocks, boulders, and surface," said Monica Lloyd. "The elevation is one thing and the snow and slickness is a whole other factor.  You have to be very careful, but at the same time, run with some speed."
In an effort to prepare participants for the event, Guerrilla Running offered a free training program that allowed runners to get on trails and acclimate their body to the challenges ahead.  For Jamison, seeing runners progress over time is more rewarding than any personal accomplishment.
"I personally love trail running. There is nothing better for my spirit and it's something we love sharing with our runners," said Jamison, who was a U.S. Duathlon team member in 2005, where she qualified for the World Championships. "It's great to be a part of other runners journeys and seeing them become confident enough to participate in a race like this.  I've found joy in helping other folks.  It's a more spiritual victory than winning a race."
Those who participated in the training sessions feel prepared and more connected to the other participants.
"It's great, because Rachel Jamison is so enthusiastic and supportive of everybody," said Joel Gjuka.  "It makes you feel in the right place."
"It helps build people's confidence because you know you're going to suffer," said Kim Kühlmann. "You go in knowing what to expect, and you feel connected with everyone you'll be running with a little more.  Once the race comes, you have a bunch of new friends to share those moments with."
While the race does attract top flight competitors and is part of a distinguished series of events, the atmosphere around the Mountain Marathon and Hillbilly Half is friendly, and focuses on the positive accomplishments of each individual racer.
"So much of what Craig and I have done for Guerilla Running is to throw a big party for our friends," Jamison said. "Swing Wine Bar caters the event, and with around 400 participants, it's a little more intimate of a setting than these other big races."
"Last year being the first year of La Sportiva, there were some more high level competitors, but they were just as friendly and didn't think they were better," Lloyd said. "It was still a relaxed, family atmosphere and was lots of fun to be around."
Trail running events put northwest runners directly into nature and the woods, which in itself, evokes enjoyment from the participants.
"You find your inner kid because you're running down hills, turning corners, jumping over rocks and roots, and going full speed in the woods like when you are a youngster," said Joel Gjuka.  "It's incredibly fun."
Jamison believes Pacific Northwest citizens value personal and community health and the environment, and that this event combines both.
"Every community has values, and one of Olympia's strongest is health," Jamison said. "We love the outdoors, Puget Sound, the mountains. It's a natural growth in the community to run and it's really awesome to be a part of."
For more information on Guerrilla Racing, visit http://www.guerillarunning.com.
For more information on the La Sportiva Mountain Cup, visit www.mountaincup.com.