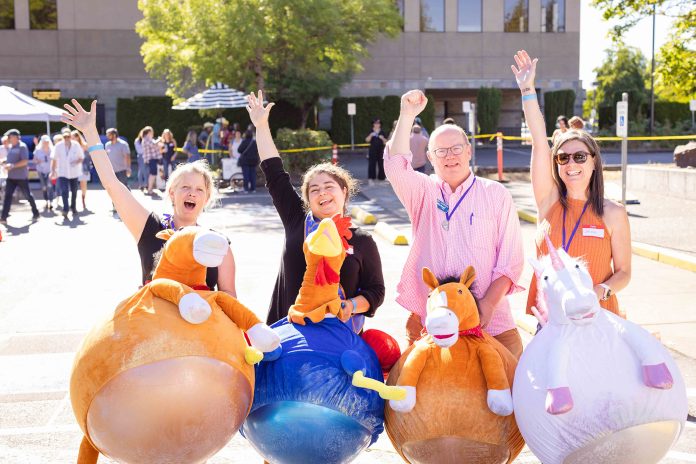 As we continue to rise up out of the recent economic downturn, it is important to celebrate our wins and successes as a community. The Thurston Economic Development Council (EDC) has found no better way to do this than by hosting a rootin' tootin' good time with their very own Hootenanny. 2023 marks the third year for this fun and festive event that welcomes business owners and community members alike to come out in their cowboy boots, chow down on some Southern fixin's, and reflect on how far we have come as a community. The Third Annual Hootenanny is on July 26 from 3 to 6 p.m. at the EDC Lacey campus. Get your tickets today!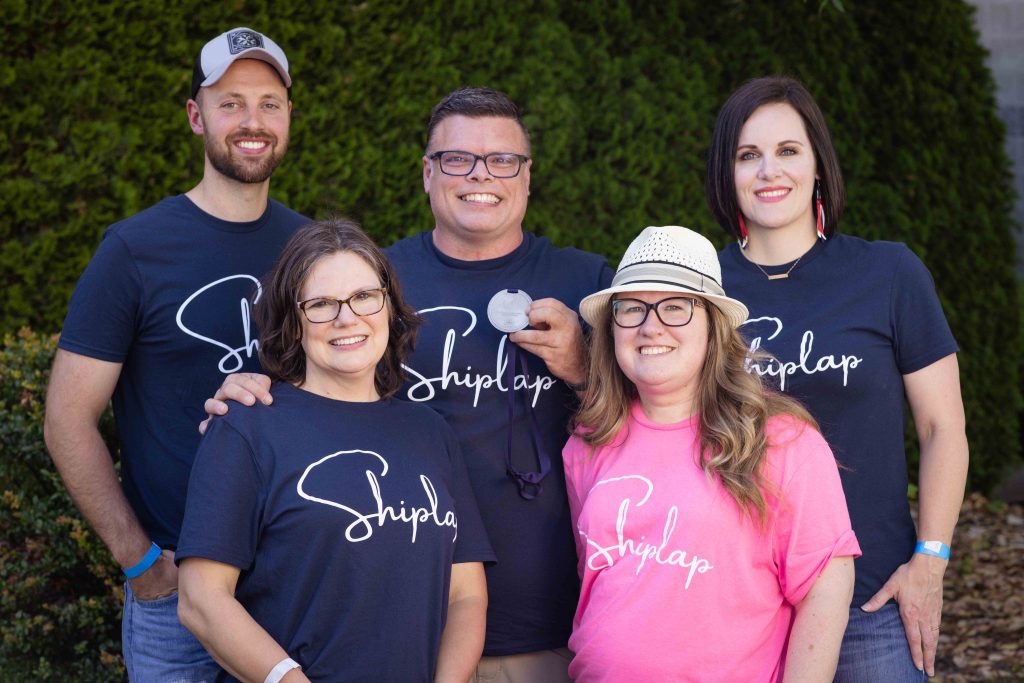 Hoot and Holler for Thurston County Businesses
The dire conditions of the 2020 pandemic inspired the Hootenanny as a means to recognize the resilience of our local businesses. Mandated closures, distancing requirements, and restricted capacities were rolled out for safety and unfortunately placed limitations that left many business owners struggling to make ends meet, or even remain open at all. Thanks to the tenacity of our business community as well as the support and resources from local and federal organizations, many of our favorite spots were able to power through and come out on the other side stronger than ever. The Thurston EDC wanted to find a fun way to celebrate this amazing feat, and thus the Hootenanny was born.
Along with a mission to reunite and have a great time, the Thurston EDC set out to find creative ways to recognize the local business community. They developed the Economic Courage Awards to highlight the incredible accomplishments and perseverance of business owners shown throughout the ups and downs of the pandemic. Every year, the general public is invited to nominate local businesses that have exemplified economic courage, with categories for Small Business, Non-Profit, New Business and Large Business. The winners are then announced and awarded at the Hootenanny!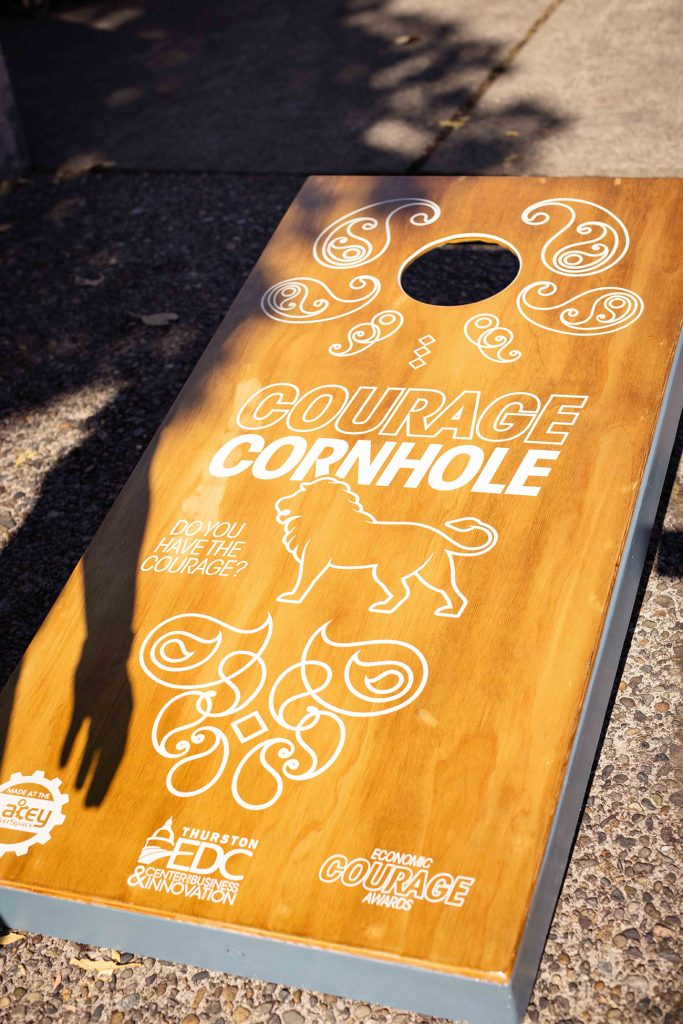 Last year, significant local businesses were nominated, with the following earning an Economic Courage Award for their mettle and grit: Van Tuinen Art for Small Business, Northwest Cooperative Development Center for Non-Profit, New Business Shiplap Quilt Shop & Coffee House, Large Business CROWN Beverage Packaging North America, and Agricultural Olympia Farmers Market. Debra Van Tuinen of Van Tuinen Art had this to say about her experience with the Thurston EDC and winning the Economic Courage Award last year.
"Over the past 30 years, as I've grown my business in Olympia, the Thurston Economic Development Council has been a fantastic partner. The last few years have been extremely difficult and that partnership has never been more important to me. I've never been one to shy away from a challenge, and the EDC support I received helped motivate me to open my studio/gallery in August 2020, during the worst of the pandemic. I do so appreciate being honored with the Economic Courage Award for 2022 and the invitation to participate on this year's nominating committee."
2023's exceptional nominees have been reviewed, so you won't want to miss the announcement of this year's winners on July 26 at the event!
Hoedown and Throwdown at Third Annual Hootenanny in Lacey
Hosted at their location at the South Puget Sound Community College campus in Lacey, the Thurston EDC has pulled out all the stops to create a celebratory and eventful afternoon. For three years running, the Hootenanny has proven to be an entertaining summer event to celebrate our incredible local business owners while providing a space to reconnect and let loose. This year, guests can enjoy delicious, traditional barbecue courtesy of South Bay Dickerson's BBQ, and beer and cider courtesy of Whitewood Cider Co., Well 80 and Talking Cedar. Local bluegrass band Runaway Train will be returning to set the backroad mood for the duration of the event so you can get into the Hootenanny spirit.
In addition to great food, drink, and music, Hootenanny hosts entertainment in the form of competitive games. The Courage Cornhole and Hippity Hop Races are sure to result in belly-busting laughs and camaraderie. There are some special contenders in the race, including County Commissioner Carolina Mejia, State Representative Beth Doglio, County Commissioner Tye Menser, Well 80 & Casa Mia Owner Chris Knudson, Port Commissioner Amy Evans-Harding, and more, with Thurston EDC's very own George Sharp announcing the race. There are many more fun surprises in store at the Third Annual Hootenanny, so get your best cowboy boots on and head over for a day of games and challenges you won't forget.
Join the Country Fun at the 3rd Annual Hootenanny
The Hootenanny is the perfect combination of fun and recognition, and wouldn't be possible without this year's sponsors. Thurston EDC appreciates the support for this zany event and with special thanks to KPFF Consulting Engineers, MultiCare Capital Medical Center, FORMA Construction, Morningside, OlyFed, Five Hearts Farm, Economic Alliance of Lewis County, Saint Martin's University, Heritage Bank, South Sound Business Magazine, Port of Olympia, South Puget Sound Community College, City of Olympia, and Champion Investor SWIRE Coca-Cola.
If you're looking for a wacky and wild way to celebrate businesses, you'll want to mark your calendar for the Hootenanny. This event is 21 and over, and is being held at the Thurston EDC campus in Lacey on Wednesday, July 26 from 3 to 6 p.m. Tickets are still available for this memorable celebration, so be sure to get yours today!
Thurston County Economic Development Council
4220 6th Avenue SE, Lacey
360.754.6320